Wethersfield Property Reconstruction
Offering Wethersfield licensed and insured property reconstruction today! We are a qualified service with professional results. Invested in our employees and equipment, you can count on Sante Property Damage Reconstruction to repair any disaster. We have over 30 years of experience in Connecticut. During our time, we have seen property damage from fires, severe storms, water damage and more. We take on large commercial properties and small home repairs. Whatever you need, we will provide comprehensive property damage reconstruction now.
Our emergency disaster repairs are offered 24/7. Don't hesitate to call us immediately. With water and fire damage, the sooner you act the more affordable your reconstruction will be. Moisture, smoke and soot, and debris will spread faster than imaginable. When we arrive, Sante will stabilize the situation and secure your property. Contact us to discover how quickly we can turn your disaster property damage into an opportunity.
Fire Repair Service & Water and Mold Damage
Disaster repairs are never fully expected. Our customers are often overwhelmed by issues like mold damage, fire repairs, water damage and storms. Our property damage reconstruction can take the stress out of disaster. Working with insurance companies, we have experience assisting with disaster insurance claims. If you are experiencing the aftermath of a property damage disaster, Sante can help. Our expert service is geared towards customers. We assess, plan, and create free estimates. You can rest easy when you choose a professional property damage repair company.
Fire Damage Repair & Reconstruction
Top rated for our fire damage repairs, Sante Property Damage Reconstruction has served Wethersfield for more than three decades. We know the community's homes and commercial properties. If you have experienced a fire disaster, get us on your side. Our compassionate care includes handling issues like documentation and claims assistance. During this overwhelming time, we can begin the step by step process of fire damage reconstruction. Don't hesitate to call us for a free estimate.
Water Damage Reconstruction
Invasive and lingering, water damage to homes and businesses is overwhelming. It is amazing how much flooding and pipe breaks can impact. At Sante, we understand the nuances of repairing water damage. Humidity, odors, and heavy damaged property can be difficult to face. Our water damage reconstruction will be with you from start to finish. Licensed and certified, we are a professional disaster repair company. Call us today. You won't ever regret choosing a qualified water damage repair service.
Wethersfield Mold Elimination Services
Serving Wethersfield, our mold elimination services are very commonly requested. Issues with moisture, water damage, and leaks lead to mold. It can happen to anyone. Presenting serious health risks, it is important to eliminate mold with a professional. Our mold damage technicians repair the problem at the source. During the process of mold elimination, we carefully contain the area to ensure air quality and safety. You can count on Sante Property Damage Reconstruction to completely eliminate mold repair needs the first time.
Storm Damaged Property Repair
Storms can hit at any time. High winds, winter weather, downed trees, and flooding create dangerous storm damage. At Sante, we work with insurance companies to ensure client success. Available for documentation and claims assistance, it is important to act quickly. Storm damaged property repair needs to be immediately addressed. Sante Property Damage Reconstruction know the ins and outs of our client's needs. Contact us 24/7 for emergency storm damaged property repairs.
Commercial Property Reconstruction
We make our commercial clients priorities! Do you need commercial property reconstruction in Wethersfield? Our property damage repairs are tailored to the needs of any business. Offering free estimates, we are a licensed and insured company. Our qualified service won't let you down. From start to finish, you can count on Sante for commercial property reconstruction and repairs. Call us today for a free estimate! Our friendly customer service is happy to begin the process of commercial reconstruction.
General Contracting Services
Outfitted with the best tools and equipment, our general contracting services are the best in the Wethersfield area. We have trained our teams. Licensed and insured, you can count on qualified general contracting repairs and reconstruction. We are dedicated to craftsmanship and customer service. Personalized to your needs, our free estimates begin the process. Trust us when we say you won't have any regret when you choose a professional general contractor for your project.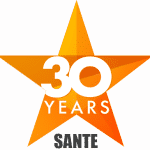 Fast and friendly, Sante Property Damage Reconstruction turns disasters into opportunities. The cornerstone of our business is our customers. We care about the Wethersfield community. Insured and licensed, we are a qualified property damage repair resource. We work with insurance companies and claims assistance. If you have experienced disaster property damage, call us today to begin the process of professional reconstruction.

Contact Us


Sante Property Damage Reconstruction
100 Peters Road
Suite B
Bloomfield, CT 06002
30 Years of Damage Reconstruction Experience
Does your Wethersfield Home or Business have Damage?
Contact the Emergency Damage Experts @ Sante Reconstruction
Sante Damage Reconstruction
100 Peters Road
#B
Bloomfield, CT 06002
Phone: 860-216-2784
Business Hours: 24/7
CT Contractor License: 0609599