Please send us a message by filling out the form below and we will get back with you shortly.
For Immediate 24/7 Local Service
Call: 860-216-2784 
If you have discovered mold in your home, you may be asking what do I do? Give the professionals a call. Our skilled team of mold specialists knows exactly how to handle mold damage home repairs. You'll quickly find out that the right equipment and precautions make a hazardous job safe. Sante has 30 years of experience with licensed and insured technicians. The fact is that mold exists almost everywhere, visible or not. We can help you identify sources of moisture that encourage mold growth to prevent it from returning. Mold behaves differently on different surfaces. Whether your mold is on drywall, wood or vinyl, we can fully repair and eliminate mold damaged areas. Give us a call today and let us handle all your mold repair needs.
Emergency Mold Service for Homes or Businesses

Quick & Free Estimates for Mold Damage Repairs

Work Directly with Homeowner's Insurance Company

Top Rated Mold Home Repair in Connecticut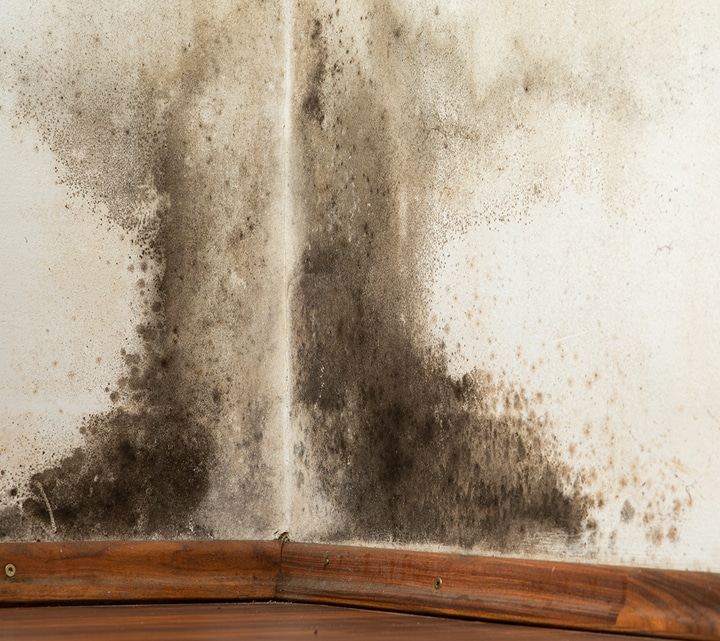 Our Mold Reconstruction
Process
✸

Identify Sources of Moisture and Humidity

Mold is everywhere. What causes mold to grow in the home? Moisture. You may have a slow leak from plumbing, roofing or siding. Sometimes, high levels of humidity in the kitchen or bathroom lead to an overgrowth of mold. Mold damage reconstruction depends on a variety of variables. The area, material impacted, and the source must all be considered. Sante will identify the causes of moisture and humidity and stop the process from restarting. Our mold damage repair services create a lasting mold solution in homes and businesses. You can put your trust in us to produce long term mold repairs that don't return after we have left.
✸

Plan Your Mold Reconstruction

Unique to every home, our mold reconstruction plans fully encompass the problem. Our 30 years of experience give us the know-how to handle mold. We pinpoint the source, the materials involved, and completely resolve mold damage. Our specialists know what they are doing. As our client, you can expect results that last. Sante doesn't just resolve the visible problem but also the root of it. We will implement a plan that takes moisture complications out of the equation. This will reduce the chances of mold and odor from returning. Give us a call and we will put a professional mold reconstruction plan in place at an affordable price.
✸ 

Explore Extent of Mold Damage Repairs

Often, homeowners come to us after trying to only resolve the visible mold damage in homes. Our professional and licensed mold technicians explore the full extent of mold damage repairs. If mold is on drywall, it may have impacted insulation as well. Only treating the surface of the problem means it will come back again. You can count of us to fully investigate mold damage and repair it. Our mold reconstruction is a complete solution. Affordable and honest, you can count on our decades of experience in mold damage repairs.
✸ 

Replace Mold Damaged Building Materials

Materials with serious mold damage must be replaced. Rather than a surface solution, we can fully renovate mold damaged areas. Long term, this will save you time and money. If only the surface is treated for mold, it will return. Mold can impact almost any surface. Often it is drywall and plaster, insulation and ceiling tiles, fabric and carpet and much more. No matter what area is affected by mold damage, we can replace it. We will safeguard your health and safety by fully replacing mold damaged materials in your home. Sante Damage Reconstruction will have you back home safely with complete peace of mind.
✸

Comprehensive Mold Damage Reconstruction

We are often called in after another service has attempted mold damage reconstruction. The home or business has been treated for mold superficially. The mold returns, and we are called in to stop it. Save yourself time and money with our professional mold damage service. Licensed and insured, our mold experts have specialized equipment and the experience needed to handle any type of mold. We will also protect the rest of your home during the treatment process. Contact us to find out how we can help you today. Our free estimates are zero pressure. Don't leave mold damage reconstruction to anyone but the experts.
Sante Reconstruction
Fire Repair Professionals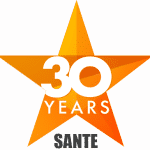 Sante Reconstruction has 30 years of experience in mold damage repair. We serve the whole of Connecticut from our convenient Hartford County location. Our professional mold technicians are licensed and insured. Outfitted with the latest equipment, we will save you time and money. Mold damage reconstruction and water damage go hand in hand. We stop problems at their source with personnel trained in both. Let us take your disaster and turn it into an opportunity today.
Contact Us


Sante Property Damage Reconstruction
100 Peters Road
Suite B
Bloomfield, CT 06002

860-216-2784

30 Years of Damage Reconstruction Experience
Does your Home or Business have Mold Damage?
Contact the Emergency Damage Experts @ Sante Reconstruction #doneright
Sante Damage Reconstruction
100 Peters Road
#B
Bloomfield, CT 06002
Phone: (860) 216-2784
Business Hours: 24/7
CT Contractor License: 0609599