Please send us a message by filling out the form below and we will get back with you shortly.
For Immediate 24/7 Local Service
Call: 860-415-4251 
Severe weather can strike at any time. Wind and rain damage, lightning, and winter weather can create a cocktail for home damage. We are your Connecticut storm damage repair experts. Whether it's your home or business, Sante can be there in emergency weather conditions. We will secure your property to prevent further damage. Roofs, siding, and windows may all be impacted. We have temporary storm damage solutions to put into place while your residence or business is being reconstructed. Our storm damage professionals are licensed and insured with experience. Sante Storm Damage Reconstruction has expertise in a range of home renovations to ensure a fully completed and successful project for you. If you need help, don't hesitate to call for our emergency 24/7 storm repair service.
Emergency Storm Damage Repair & Recovery

Fast & Free Estimates for Storm Damage Reconstruction

Work with Homeowner's Insurance & Claim Assistance

Top Rated Residential & Commercial Connecticut Reconstruction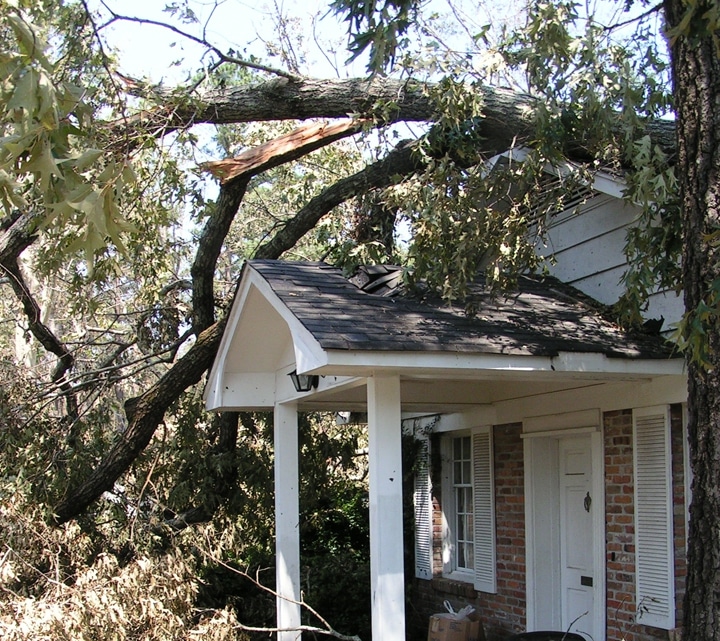 Our Storm Damage Reconstruction Process
✸

Assess the Damage Caused by Storms & Wind

Our first step is to assess storm damage. This comprehensive process allows us to establish how much of the property has been impacted by high winds, winter weather, and water. Our teams of storm damage technicians do a full investigation of commercial or residential buildings to determine the best plan for you. You can rest assured our accurate storm damage assessment protects you totally. With Sante on your side, you can expect complete storm reconstruction.
✸

Isolating Unsafe Fire Damage Areas

In residential or commercial fire damage reconstruction, our first priority is your safety. You can trust us to always put your needs first. We will identify hazardous areas and section them off for repairs to prevent the spread of smoke damage, soot and other debris. The fire decontamination process will be professionally managed. Long term, this will save you time and money. By calling in our disaster team, you will be able to contain home fire aftermath problems from spreading throughout the property.
✸

Isolating Unsafe Storm Damage Areas

Our storm damage reconstruction ensures your safety. We isolate unsafe storm damaged areas in your home or business and keep issues from spreading further. Our licensed and insured natural disaster repair team can put up emergency measures like board up protection, tarping, and much more to safeguard your property from more storm hazards. These initial measures can save you thousands of dollars down the road. Don't hesitate to call us now. We promise to keep you and your storm damaged home safe.
✸

Create Storm Repair Plan

Step by step, Sante will implement a storm repair plan that will save you time, money, and stress. We know how to triage storm damage reconstruction to get you home quickly. We are fast on our feet and won't let you down. Fully invested in our equipment, we have the tools and skill to handle landscaping, exteriors, interiors and more. Put your trust in our storm repair plan to see results fast.
✸

Storm Damage Reconstruction

Natural disasters can strike anywhere, anytime. Our emergency storm damage reconstruction is an invaluable service to homeowners. If your home has sustained storm damage, call us now. Time is of the essence when it comes to storm damaged homes. Our comprehensive storm damage reconstruction examines the entire property for issues like downed trees, wind damage, and flooding. We will fully reconstruct your home back to its original state or better. You have our word..
Sante – Reconstruction Storm Damage Professionals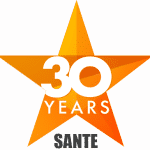 You can count on Sante Reconstruction to help you weather the storm! Our 24/7 severe weather service ensures your safety and health. With specialized teams, our extensive disaster trainings include storm damage repair for issues like downed trees, ice dams, emergency property board up, and much more. We work with a large range of homeowner's insurance to keep your costs low. If you are experiencing severe home storm damage, call us now for fast and professional storm damage reconstruction.

Contact Us


Sante Property Damage Reconstruction
100 Peters Road
Suite B
Bloomfield, CT 06002

860-415-4251

30 Years of Damage Reconstruction Experience
Does your Home or Business have Storm Damage?
Contact the Emergency Storm Damage Experts @ Sante Reconstruction #doneright
Sante Damage Reconstruction
100 Peters Road
#B
Bloomfield, CT 06002
Phone: (860) 216-2784
Business Hours: 24/7
CT Contractor License: 0609599