Owner
Noemi T DiCristofaro, MD
Sante Restoration is a female minority-owned business
Noemi received her Bachelors of Science in Chemistry and Biochemistry from New Mexico State University and an MD from the University of New Mexico School of Medicine. After practicing medicine in Connecticut she decided to use her strong business capabilities and purchased Sante Restoration. Her business ventures quickly expanded to multiple businesses servicing residential and commercial customers in the areas of Fire, Water, Mold, Storm, Asbestos, and Biohazard Restoration. As well as Construction Services in Commercial and Residential General Contracting.
Commercial & Residential Construction
Services
When you need commercial or residential General Contractors, you can count on Sante Builders. Our 30 years of experience in Connecticut gives us the knowledge and experience to help, day or night. Our commercial damage repair services are available 24 hours a day, seven days a week. We know how stressful disaster repair and renovation can be. Whether it is fire damage, water, mold growth, or even storms, Sante can be to your property quickly and get you back home in no time. Our General Contractor services are affordable, long-term solutions for your home, office, or commercial building. Call us today for your residential or commercial construction estimate.  It's free and friendly!
Please send us a message by filling out the form below and we will get back with you shortly.
For Immediate 24/7 Local Service
Call: 860-415-4251 
Home fire damage can be the worst disaster repair service. Smoke, soot, and water damage are all involved. The consequences can be devastating. The sooner you call us, the better. Sante will be there fast with our property damage reconstruction team. We will stop the spreading impact and stabilize the aftermath of home fires. Experts will walk you through, step by step, this difficult time. We are licensed, insured and affordable. More than that, we care about Connecticut communities.

No one can be fully prepared for water and flood damage in their home or business. This disaster has permanent concerns as it spreads. Flooding, burst pipes, roof leaks and much more make disaster property reconstruction necessary. We specialize in water and flood damage repair. Let Sante take the weight off your shoulders with our compassionate property damage services. Quick and cost effective, we have the latest tools and equipment to get you back home faster at the best price.

If you have mold growth in your residence or business, your first feelings may be fear. This difficult to understand hazard has gotten a lot of press. Our expert mold technicians will assess the situation and create a manageable solution. The property reconstruction team has the know-how to address mold damage in a contained, professional manner. We'll find the source so it doesn't return. Give us a call today to find out why we are top rated for our mold damage services.

Your commercial property damage is more than just business to us. We care about the local businesses that make the nearby area thrive. Whatever commercial property damage you are facing, Sante's expert reconstruction and renovation services will be there for you. With three decades of experience, you can depend on us to never let you down. Our crews are trained, licensed, and insured. We are available to work with property insurance and know the ins and outs of the paperwork.

Even with adequate extreme weather preparations, storm damage has big impacts on properties. High winds, heavy rains and winter weather are hazardous. If you are experiencing storm damage, we can help now. Sante will contain the situation so that more of the property is not impacted. Our storm damage professionals create weather proofing storm solutions that do not injure woodwork or siding. Let us help you weather the storm with our lightning fast storm damage repair and weatherproofing solutions.

From big projects to small, our general contracting options have something for everyone. We source the latest equipment, top rated trainings and teams. Our contracting work extends from remodeling to demolition. Need a new addition? We do that, too. We are licensed and insured to prevent potential problems down the road. Sante's general contracting teams won't let you down. Don't hesitate to give us a call today and get a free estimate on your general contracting project. Our friendly customer service is here to make your dreams come true.
Fire Damage Reconstruction Repairs

Need help with a Damaged Home or Commercial Building ?
Contact Sante Reconstruction 24/7!
Property Damage Professionals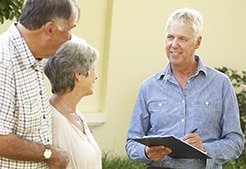 Always Free Damage Estimates
Our free property reconstruction estimates get jobs started on clear terms. Always friendly and fast, you can count on Sante for quality workmanship and affordable options. Call us today to find out how we can help.
.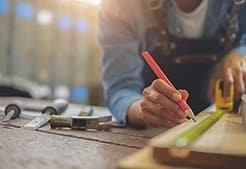 Professional Reconstruction
Sante Property Damage Reconstruction is fully licensed and insured in Connecticut. We keep our teams up to date with the newest trainings. Our professional craftsmanship stands the test of time and won't let you down.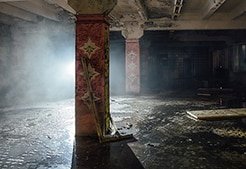 24/7 Emergency  Repair Service
In an emergency, you can count on us to be there fast. We offer 24 hour, seven days a week service. In disaster reconstruction, time is always of the essence. Contact us today to save yourself time and money later.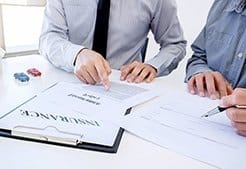 We Work with Your Insurance
During disaster reconstruction and renovation, the last thing you need to face is a pile of paperwork. Sante is familiar with how to handle homeowner's insurance and commercial insurance to keep personal costs low.
Why Choose Sante Reconstruction?

We Care About our Customers
Your community is our community. Count on our compassionate customer service.

Centrally Located in Hartford County
Our Hartford County location allows us to serve the whole state of Connecticut.

Caring, Professional Staff
More than just licensed, our professional staff is sensitive and understanding.

We Never Leave a Mess
We don't mess around. Professional damage reconstruction every step of the way.

Committed to Quality
Quality time with us means a project result that guarantees your satisfaction.

Family Owned & Operated
It runs in the family! Sante Property Reconstruction is a Hartford family business.

100% Performance Guarantee
Our results speak for themselves. Sante's disaster repair services are guaranteed.

Dedicated Customer Service
Expert customer service matters. We keep communication clear and compassionate.

Serving Connecticut for 30 Years
Decades of experience ensure that your experience is professional and positive.
Contact Us TODAY for a FREE QUOTE!
Sante Damage Reconstruction
100 Peters Road
#B
Bloomfield, CT 06002
Phone: (860) 216-2784
Business Hours: 24/7
CT Contractor License: 0609599