Please send us a message by filling out the form below and we will get back with you shortly.
For Immediate 24/7 Local Service
Call: 860-415-4251 
Commercial General Contracting
At Sante Commercial General Contracting, we mean business. If your commercial building is damaged, we can help. Our sleek designs and solutions create an impact during a stressful time. No matter how large the commercial construction job is, we can handle it. Sante is fully invested in the latest trainings and equipment to save your business time and money. We are available 24/7 for emergency commercial repairs. We serve apartment buildings, hotels, government facilities, and retail and industrial locations. Smaller job? We do those, too. You can trust in our licensed and insured teams to get you back to business fast.
Emergency Repair Services for Commercial Disasters

Quick & Free Estimates for Commercial Building Construction

Insurance Claim Assistance Available

Top Rated Commercial Reconstruction in Connecticut

Commercial General Contracting for Businesses
✸

Assess the Damage Caused by the Fire

Our assessments encompass the entire business. Our commercial property damage repair takes your project in hand and completely renovates it from top to bottom. Whether you're facing water damage, fire, storm damage or just general disrepair, we can help now. Our commercial building planning resolves all issues with sophisticated design solutions. After we assess the business, we implement a plan for your commercial property. Our expert reconstruction planning results in a timely project that's on budget.
✸

Isolating Unsafe Commercial Property Damage

Sometimes, areas in a business must be isolated. Our commercial property damage reconstruction secures hazardous areas and limits their impact. Your employees will be able to return more quickly with safeguards in place. Our temporary reconstruction solutions ensure safety and protect owners from liability. Sante's first priority is always your safety. Our commercial reconstruction is licensed, insured, and backed by over three decades of experiences. Let us create solutions that will let you get back to work faster.
✸

Professional Commercial Repair Management

Our team of Connecticut general contractors work together to create a commercial repair management system that creates results quickly. Professional and licensed, we can handle any project, no matter what the scale. Our commercial reconstruction is professionally managed to finish fast with the highest standards. Invested in trainings and equipment, we are fully outfitted to give you the best possible result at the best cost. Give us a call to discover how we can get your commercial property damage repaired quickly with all the proper procedures..
✸

Commercial Property Damage Services

Designed for businesses, our commercial property damage services are tailored to you. From natural disasters to remodeling, we have done it all. If you have experienced structural, foundation, electrical or machinery damage, we can be there fast. Our solutions include the full spectrum of general contracting options to fully renovate or rebuild. We are licensed and serve the whole of Connecticut from Hartford County. Local and family owned, we maintain the highest standards in commercial property damage reconstruction in the area. Call us today for a free quote on any sized project.
Sante – Commercial General Contracting Professionals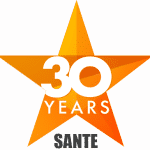 Sante Commercial General Contracting has been in business for more than 30 years. Our returning commercial property repair clients are a large part of our base. You'll quickly discover how our superior customer service, assessments, and thorough follow-through create a lasting solution you'll love. If you need commercial property reconstruction, we offer fast service with impeccable workmanship. Contact us to find out more about our professional contracting solutions for businesses.

Contact Us


Sante Property Damage Reconstruction
100 Peters Road
Suite B
Bloomfield, CT 06002

860-415-4251

30 Years of Damage Reconstruction Experience
Does your Building Need Repair or Construction?
Contact the Commercial General Contracting Experts @ Sante Reconstruction #doneright
Sante Damage Reconstruction
100 Peters Road
#B
Bloomfield, CT 06002
Phone: (860) 216-2784
Business Hours: 24/7
CT Contractor License: 0609599