Please send us a message by filling out the form below and we will get back with you shortly.
For Immediate 24/7 Local Service
Call: 860-216-2784 
Water Damage Reconstruction
After a disaster, water damage reconstruction may seem impossible. Our licensed and insured team will make the impossible happen for you. Sante Property Damage specializes in flooding, mold, moisture, leaks and odor. We have cutting edge equipment to resolve potential problems in the future. From start to finish, your project will be professionally managed on time and on budget. Our disaster reconstruction begins with emergency service and ends with the finishing touches. When you use our team, you can rest assured your water damage reconstruction has been fully completed. Sante offers lasting solutions for home or business water damage from our Connecticut offices.
Emergency Residential or Commercial Water Damage Repair

Quick & Free Estimates for Water & Flood Disasters

Assistance for Insurance Claims for Water Damage Available

Top Rated Water & Flood Damage Service in Connecticut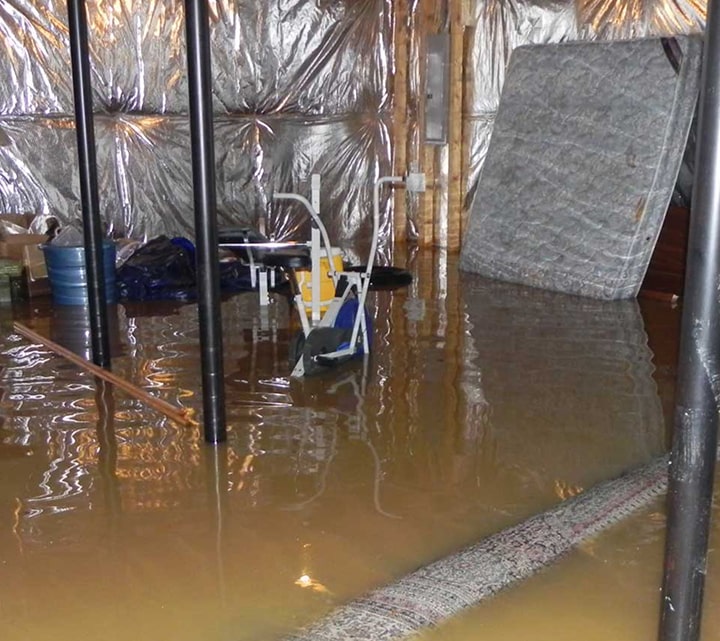 Our Water Damage
Repair Process
✸

Water Damage Inspection

Our first step in water damage reconstruction is a systematic inspection. We evaluate the entire property to see how flooding or leaks have impacted the area. Damage repair is influenced by whether the water is natural flooding, leaking plumbing or firefighter damage. Each situation is unique. You can trust Sante to create a water damage repair plan tailored to your home or business. Our inspection allows us to fully resolve the situation with our expert water damage reconstruction.
✸

Professional Water Damage Repair

Pumps and vacuums are used to remove water from your home. The type of equipment needed depends on the extent of the water damage. Water removal begins as soon as possible to prevent mold and bacteria growth
✸

 Mold and Odor Neutralization

If left untreated, moisture leads to mold and odor. Scents and bacteria can linger and become a full blown crisis of their own. Our water damage solutions results in moisture and odor neutralization. This stops potential problems at the source. Our technicians are familiar with treating flooring, fabric, drywall and more. We won't leave you with a mess on your hands down the road. We solve all the complications now.
✸

Water Damage Sanitization

Following water damage, the first question on the minds of many of our clients is simply getting back home safely. The process of water damage sanitization is intimidating. Our experts will handle your possessions with the utmost care. Fully qualified, we sanitize water damage for your peace of mind. Using high-end equipment, we can decontaminate flooded basements, sewer leaks, bathrooms, and much more. Give us your dirtiest job. We can handle water damage sanitization professionally for your health and safety.
✸ 

Water Damage Reconstruction

After emergencies are stabilized, we begin water damage reconstruction. When you contract a professional, you can depend on fast and quality workmanship. We know how to triage a water damage job to ensure your satisfaction and happiness. We won't leave a mess behind and always complete the job. Sante cares as much about the Connecticut community as you do. Free quotes are available to residential owners and commercial properties for water damage reconstruction today.
Sante Reconstruction – 
Water Damage Professionals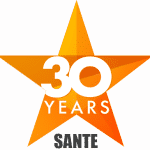 Licensed and insured water damage reconstruction throughout Connecticut! Sante Property Damage specializes in flooding and water damage repairs. We have the manpower and equipment to handle small or large jobs for homes and businesses. We entirely reconstruct water damaged properties professionally. Eliminate moisture, odors, and bacteria with our expert water damage reconstruction services.
Contact Us


Sante Property Damage Reconstruction
100 Peters Road
Suite B
Bloomfield, CT 06002

860-216-2784

30 Years of Damage Reconstruction Experience
Does your Home or Business have Water Damage?
Contact the Emergency Water Damage Experts @ Sante Reconstruction #doneright
Sante Damage Reconstruction
100 Peters Road
#B
Bloomfield, CT 06002
Phone: (860) 216-2784
Business Hours: 24/7
CT Contractor License: 0609599