Vernon Property Damage Repair Service
Licensed and insured, you can put your trust in Sante Property Damage Reconstruction. Our more than three decades of experience ensures the success of any project. From industrial commercial buildings to home property damage repairs, we have handled it. Our trained technicians specialize in problems like fire damage, mold growth, and flooding and water damage. These unique situations require a qualified team for the best results. Sante is available with 24/7 service. We will secure and stabilize any disaster reconstruction project today.
Dedicated to craftsmanship and customers, Sante understands how overwhelming disaster repairs can be. Cherished heirlooms or expensive equipment may have been compromised. Our property damage repair services have your best interests at heart. We work with insurance companies to provide our clients with claims assistance and documentation. Let us help you through the process of property damage reconstruction by calling our friendly customer service now.
Water, Mold, and Fire Damage Reconstruction
From fire damage reconstruction to mold growth, Sante has managed many property damage disasters. Our solutions are smart and sophisticated. We create the best options for property damage reconstruction clients. Familiar with insurance companies, we offer help with documentation and claims assistance. We have invested in the equipment required to eliminate flooding and water damage repairs. If not handled correctly, slapdash disaster repairs will come back to haunt you. Sante Property Damage Reconstruction completely repairs homes and commercial properties to their original condition or better.
Vernon Fire Disaster Reconstruction
For any property owner, fire disasters are devastating. Complex and challenging, fire damage reconstruction presents unique needs. Our property damage repairs for fire is a step by step process. Stabilizing and securing the home or business, we halt the spread of damage. Smoke, soot, and water damage may be impacting the structure. We understand how to completely eliminate fire damage. Sante works with insurance claims to provide our clients with the best possible outcomes for fire damage reconstruction.
Water Damage Repair Solutions
With the latest sanitizing equipment, Sante eliminates water damage. Our repair solutions offer the newest technology and fastest solutions. We reduce humidity, moisture, and odors for any Vernon property. Serving both homes and commercial properties, we provide 24/7 emergency water damage repairs. With flooding and water damage, it is in your best interest to call us quickly. We will stop the spread of water and create a complete water damage reconstruction. Free estimates for any project, large or small.
Mold Growth Elimination
Appearing suddenly, mold growth is a dangerous problem. Presenting risks to health and safety, mold damage is a serious risk. Our mold growth elimination is available for homes and businesses. Containing the area while we work, our mold damage reconstruction is a complete solution. We stop mold at the source. If you are seeing visible mold, it is time to call in our trained technicians. Identifying the type of mold, we reduce health concerns and eliminate mold damage quickly.
Storm Damage Reconstruction
Downed trees, high winds, and winter weather create storm damaged properties. Our expert disaster reconstruction services are certified. Licensed and insured, storm damage repair teams can be to you quickly. Don't hesitate to call our emergency customer service. We are available to clients day or night. Sante Property Damage Reconstruction will secure and stabilize any situation safely. Vernon storm damage repairs are available to commercial and residential owners.
Vernon Commercial Property Damage Repairs
Our reconstruction services for commercial property damage are tailored to our customer's needs. Whether you have a large housing complex or a family business, we can help you repair property damage. Sante handles commercial fire damage, flooding, storms, and mold growth. If you need a commercial general contractor, we are licensed and insured. You'll quickly discover the difference professional commercial damage reconstruction makes as we work with insurance, budgets, and timelines.
Insured General Contractor
Are you searching for a general contractor in Vernon? We are your licensed and insured choice. With options for homes and businesses, we always provide free general contracting estimates. You will be more than satisfied with our commitment to our customers and craftsmanship. Covering the labor, materials, and equipment, we create comprehensive solutions to general contracting repairs and reconstruction. As a professional service, you can have complete peace of mind when you choose Sante Property Damage Reconstruction.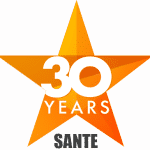 Sante Property Damage Reconstruction is dedicated to the Vernon, CT community. Our craftsmanship and compassionate care have kept us in business for more than 30 years. Licensed and insured, you can rest easy with our professional property damage repairs. Handling fire, mold, flooding, and storms, we are certified for disaster services. Contact us today to receive a free estimate for any property disaster reconstruction.

Contact Us


Sante Property Damage Reconstruction
100 Peters Road
Suite B
Bloomfield, CT 06002
30 Years of Damage Reconstruction Experience
Does your Vernon Home or Business have Damage?
Contact the Emergency Damage Experts @ Sante Reconstruction
Sante Damage Reconstruction
100 Peters Road
#B
Bloomfield, CT 06002
Phone: 860-216-2784
Business Hours: 24/7
CT Contractor License: 0609599