Thompson Property Damage Repair
For Thompson, Connecticut, we are the most trustworthy disaster repair service. Sante Property Damage Reconstruction is invested in the community. Serving both residential and commercial clients, we have handled everything from industrial complexes to family homes. Our services encompass specialized options for problems like fire damage, water and flooding disasters, severe storms, and toxic mold.
Why choose us? Sante Reconstruction is licensed and insured. We have more than three decades of experience. Fast and versatile, we get on site quickly, even during peak demand. Our friendly customer service is available 24/7. During disaster reconstruction, our property damage technicians arrive and begin. We stop spreading damage to save you time and money!
Fire Disaster, Water Damage, and Mold Treatment
Disaster reconstruction is a complex problem. Often intertwined, fire damage includes emergency water damage which leads to toxic mold. Sante Reconstruction comprehensively provides expert property damage repair. No matter what you are dealing with, we can get on site fast to help. Don't go through disaster property damage alone. Our 30 years of experience can support you. We work with customers to assist with insurance claims, documentation, and paperwork. Sante will get you the results your property deserves! We proudly serve Thompson commercial properties and homes.
Thompson Fire Damage Reconstruction
When it comes to fire damage reconstruction, the sooner you call us, the better. Soaking into walls, upholstery, and flooring, smoke and soot spread fast. The longer you wait to begin fire damage repairs, the worse it is. Our services comprehensively eliminate fire disasters. Sante Reconstruction offers help for fire damaged homes and businesses. Our 24/7 services ensure we can get to you when it matters the most. If you are in a fire damage emergency, don't hesitate to contact us. Our trusted fire reconstruction is the best in the Thompson area.
Water Disaster Repair
Whether you are facing natural flooding or plumbing breaks, our water disaster repair can reach you fast. Even during peak demand, we make every customer a priority. Water may be spreading quickly. Our technology and equipment helps us halt the spread of water damage. We work with residential clients and commercial water damage. We know how to sanitize and contain the impacted space to prevent the growth of mold and bacteria. Let us provide you with a free water disaster repair estimate today!
Mold Damage Reconstruction
Mold strikes fear into every property owner's heart. Toxic and dangerous, mold overgrowth leads to serious health problems. Our mold damage reconstruction ensures air quality and safety. Expert testing is available to determine the type of mold your home or business has experienced. Trained mold damage technicians get on site fast. We provide documentation as we work. If you need help with mold damage reconstruction, Sante is the trusted source for Thompson, CT. We are a licensed and insured mold repair service.
Thompson Storm Damaged Properties
Sante Reconstruction specializes in storm damaged properties. With 30 years of experience, we know how to eliminate storm damage. We get on site quickly to resolve problems like downed trees, flooding, high wind damage, and ice dams. By using the newest technology and equipment, Sante can save you time and money. We offer insurance claims assistance and documentation for our Thompson customers. Let us discover the smartest strategies to completely resolve storm damage reconstruction.
Commercial Property Damage Reconstruction
Our disaster repair service for businesses provides certified commercial property damage reconstruction. Sante tailors our plans for fire damage, water and flooding, severe weather damage, and toxic mold to fit your needs. We are licensed and insured. You'll love our fast and friendly customer service. Sante Reconstruction has more than 30 years of experience repairing commercial property damage. We are quick on our feet and reach you when you need us. If you need help now, we offer 24 hour a day, seven day a week commercial property damage reconstruction.
Thompson General Contractor
Sante Property Damage Reconstruction is proud to be Thompson, CT's premier general contractor. We create specialized solutions for commercial properties and homes. Whether your project is large or small, we make general contracting simple. Our easy to understand estimates are always free. Personalizing plans to you, we listen to our customers to get them the results they want. If you need a Thompson general contractor, you can count on Sante to get the job done right the first time!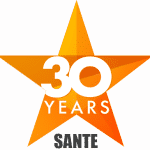 At Sante Reconstruction, we take Thompson, Connecticut disaster repairs step by step. Our smart strategies are the result of 30 years of experience. If you need property damage reconstruction, we are the trusted resource. We are licensed and insured. Our 24/7 disaster repair means you can count on us in an emergency. Contact us today to discover how we can turn any disaster into an opportunity!
Contact Us


Sante Property Damage Reconstruction
100 Peters Road
Suite B
Bloomfield, CT 06002
30 Years of Damage Reconstruction Experience
Does your Thompson Home or Business have Damage?
Contact the Emergency Damage Experts @ Sante Reconstruction
Sante Damage Reconstruction
100 Peters Road
#B
Bloomfield, CT 06002
Phone: 860-216-2784
Business Hours: 24/7
CT Contractor License: 0609599