Suffield Property Damage Repair Services
Committed to our craftsmanship and customers, you can count on Sante Property Damage Reconstruction. Our licensed and insured property damage repair services are available now. If you are in an emergency, our first priority is your safety. After you are safe, call us immediately. We can get to you quickly to provide documentation and claims assistance. These simple steps will be invaluable down the road as your property damage repair costs add up.
With over 30 years of experience, we have learned a lot. Our trained technicians have access to the best equipment available. Whether you are facing mold repairs, fire damage or flooding and storm damage, we know how to handle it. Sante means business when it comes to property damage repair in Suffield, CT.
Fire, Water, and Storm Damage Reconstruction
No one wants to face property damage reconstruction. Disaster repairs from fire damage, water and flooding, and storms are stressful at best. At Sante, we understand the process and take it step by step. From start to finish, our property damage repair services fully resolve major issues.  After fire damage, you may be facing water damage. This leads to the potential for mold growth. There are many factors to consider after a disaster in a home or commercial business. Let us walk you through the process. We will provide insurance claims assistance, free estimates, and emergency service now.
Suffield Fire Damage Repairs
After fire comes smoke, soot, and water damage. These lingering issues create major problems in homes and commercial properties. Our Suffield fire damage repairs are comprehensive. We handle everything from securing the property to fire damage sanitizing. Licensed and insured, we work with your insurance. Sante's teams will manage costs and timelines professionally. Are you in a disaster emergency? We offer 24/7 fire damage service. Don't hesitate to call us now for fire reconstruction.
Water Damage Disaster Reconstruction
The aftermath of flooding and water damage is a disaster. Invasive and destructive, water spreads quickly. Time is of the essence. If you have flooding from natural water or plumbing, the water damage grows fast. The sooner you call in a professional property damage service, the more affordable it will be. Our licensed and insured water damage reconstruction completely resolves issues like humidity, odors, and mold. Don't trust just anyone with your home or business. Sante is a qualified and experienced water damage repair service.
Sanitizing Mold Growth
If you have visible mold growth, your first concern should be your health and safety. Until you know what type of mold you have, you are in a hazardous situation. At Sante, we have the expertise to sanitize mold growth. Experts in our field, we know how to contain the area to protect air quality and prevent spores spreading. Our services are available to commercial properties and homes. Sanitizing mold does not have to be a disaster. Use a professional mold growth service from the start for success and safety.
Storm Damage Repair in Suffield
Ice dams, downed trees, winter weather damage, and flooding are no match for our storm damage repairs in Suffield. Trained and outfitted with gear, our storm technicians can get to you fast. Emergency weather causes severe damage to properties. Whether you have a home or commercial property, our 30 years of experience ensures your success. Calling as soon as possible will stop the spread of the damage. We will secure your property with board ups to prevent vandalism. Available anytime, our customers trust our 24/7 storm damage reconstruction services.
Commercial Property Damage Services
We offer Suffield's local businesses expert commercial property damage repair. Invested in our community, we care about the area. Sante Property Damage Reconstruction has more than three decades of experience. Insured and licensed, our smart solutions for property damage include working with insurance companies. We offer free estimates and emergency commercial damage reconstruction, day or night. When you work with Sante, your business is in good hands.
General Contractor Solutions
Sante Property Damage Reconstruction is proud to offer general contractor solutions to our area. Licensed and insured, our general contracting commits to quality and quick service. Our free estimates create a personalized plan for any project. Whether you have a family business or a home, we can help fast. Exterior and interior general contracting is available. No matter what your needs, we can handle it. At Sante, we have seen worse and always made it better. Call us today for general contracting free estimates!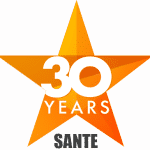 Our dedication to our customers and craftsmanship have kept us in business for more than three decades! Licensed and insured, we are a professional disaster repair service. Fire damage, flooding, storm damage, and mold can impact anyone. We know how to take your disaster reconstruction and turn it into an opportunity. Call us today for a free estimate and emergency property damage repair services.

Contact Us


Sante Property Damage Reconstruction
100 Peters Road
Suite B
Bloomfield, CT 06002
30 Years of Damage Reconstruction Experience
Does your Suffield Home or Business have Damage?
Contact the Emergency Damage Experts @ Sante Reconstruction
Sante Damage Reconstruction
100 Peters Road
#B
Bloomfield, CT 06002
Phone: 860-415-4251
Business Hours: 24/7
CT Contractor License: 0609599