Sterling Property Damage Reconstruction
Disaster repair needs often come at the worst time. Our Sterling, CT property damage reconstruction specializes in complex problems like fire damage, flooding, toxic mold and materials, and severe weather. Sante Reconstruction knows how to fully reconstruct property damage. If you are in a crisis, we can reach you, even during peak demand!
Why choose Sante? Our expert team is insured and licensed. We provide results you will love. Working quickly, we never sacrifice quality. Backed by more than 30 years of experience, we are fast on our feet in a disaster. Sante is available to assist with insurance companies, claims, and documentation. By working with your insurance, we discover the best way to provide property damage reconstruction.
Reconstruction of Fire, Toxic Mold, and Water Damage
Designed for disaster, our property damage repair services handle fire, toxic mold, flooding, water damage, and severe storms. Sante takes pride in being available to our Sterling, CT customers. We offer 24/7 service options because we know time is of the essence during a crisis. In the aftermath, we can stop spreading damage and save you time and money. Our three decades of experience ensures the success of the most complicated disaster reconstruction projects. Let us get your home or business up and running again with professional property damage repair.
Sterling Fire Damage Repair
The aftermath of a fire is overwhelming and emotional. You may have lost valued possessions, structural integrity, or expensive commercial equipment. At Sante Reconstruction, we make fire damage repair simple. Our step by step process eliminates fire disasters. Working hand in hand with insurance companies, we find the most cost effective way to reconstruct homes and businesses. If you need help now, our fire technicians are on hand to get on site. Contact us 24 hours a day to get a professional on your side.
Water Damage Reconstruction
Spreading quickly, water damage reconstruction must be started immediately. When it comes to natural flooding or plumbing breaks, the sooner you act, the better. Sante Reconstruction halts the increasing damage. We eliminate issues like moisture, humidity, and bacteria. Sante sanitizes water damage. You won't be left with mold after a flooding disaster. No matter how dirty of a job you have on your hands, we can do the work. Sante reduces water damage repair downtime to get you back home or to business quickly.
Mold Growth Repair
Impacting many properties, mold growth appears due to issues like moisture and humidity. At Sante Reconstruction, we discover the source to resolve mold growth repair needs. Invested in our equipment, we can sanitize mold. Sante's expert technicians contain the area while we work to protect health and safety. We know how to treat a variety of materials and surfaces. Allow us to provide complete mold reconstruction with professionalism and safety. At Sante, your health is always our first priority.
Sterling Storm Damage Reconstruction
From high wind damage to flooding, we know how to provide Sterling storm damage reconstruction. We are quick with quality workmanship. As an insured service, we offer clients peace of mind. With fast work, we bring your home or commercial property up to speed. We work with insurance claims and documentation to get you the best results. If you are experiencing a storm damage disaster, we have 24/7 service. This allows us to arrive on site fast and halt the increasing storm damage!
Commercial Property Repairs
Disaster strikes businesses, too. At Sante, we understand the complexities and regulations of repairing commercial property damage. Our disaster reconstruction is experienced and specialized. We have the tools, manpower, and trainings your project needs. We will quickly stabilize disaster reconstruction for fire damage, flooding, severe weather damage, and toxic mold and materials. Don't hesitate to contact us any time, day or night. Free estimates for businesses are always available! Sante Reconstruction will simplify any commercial properties repairs you need.
Professional General Contracting
At Sante Reconstruction, we have more than 30 years of experience backing us. We arrive to properties and assess the structure's unique needs. Creating smart solutions, we reduce costs and downtime. We are licensed and insured. Sante serves commercial and residential properties. Experts in their industry, our trained technicians are fast and friendly. Our free estimates cover the labor, materials, and equipment. Let us discover the best solutions for large and small general contracting jobs in Sterling, CT.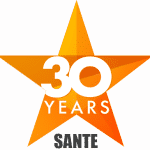 We are Sterling, CT's premier disaster repair service. Our expert property damage reconstruction is available for homes and commercial properties. Licensed and insured, Sante Reconstruction is top rated and trusted. We provide the Sterling community with seven day a week, 24 hour a day service. If you are in a disaster repair emergency, call us now to halt the spreading property damage.
Contact Us


Sante Property Damage Reconstruction
100 Peters Road
Suite B
Bloomfield, CT 06002
30 Years of Damage Reconstruction Experience
Does your Sterling Home or Business have Damage?
Contact the Emergency Damage Experts @ Sante Reconstruction
Sante Damage Reconstruction
100 Peters Road
#B
Bloomfield, CT 06002
Phone: 860-415-4251
Business Hours: 24/7
CT Contractor License: 0609599