Portland Property Damage Repair
If your home or business has experienced property damage in Portland, CT, we can help. Sante is a top rated property damage reconstruction service. When disaster strikes, you can count on us to be there. Even when demand is high, our disaster repair for fire damage, flooding, severe storms, and toxic mold is available.
We offer clients 24/7 service. We know the Portland area inside out. If you need to get your property back in shape, we are an immediate response team. Sante assists with complicated issues like documentation and insurance claims. We know the ins and outs of paperwork. Honest and reliable, we are your premier property damage repair service.
Water, Fire Damage, and Toxic Mold Reconstruction
Our trustworthy disaster reconstruction services completely repair fire damage, toxic mold, flooding and water damage, and storms. We understand how hazardous property damage can be. Sante offers licensed and insured disaster repair. We know how to provide claims assistance, documentation and other specialized needs. Are you in an emergency? We offer the fastest response in the Portland area. You can count on our craftsmanship and care. Call us today to explore smart solutions to water damage, fire disasters, mold growth and more!
Fire Damage Repair
Fire repair is a specialized disaster reconstruction service. There are many hazardous issues in play. Smoke and soot may be spreading. The first responder water damage is invasive. Sante Property Damage Reconstruction can halt these issues before they cause serious problems. During fire damage reconstruction, we understand how overwhelmed our customers may be. We are fast on our feet and ready now with fast response time. Call us 24/7 for honest and reliable fire damage repair.
Portland Water Damage Reconstruction
Even during emergency hours, Sante can get to you for water damage reconstruction. We take pride in our fast response times. Quickly reaching you, we stop the problem from spreading further. We have specialized equipment on hand. Our trained technicians eliminate water damage completely. As a licensed and insured disaster repair service, our customers have peace of mind. Our 30 years of experience means you are in the most capable hands in the Portland community. You'll never regret using a professional service for water damage reconstruction.
Toxic Mold Damage
Toxic mold damage is dangerous to health and safety. Sante provides commercial and residential clients with expert mold testing. Thorough and honest, we stop the problem at the source. We contain the area while we work. This protects air quality and health. Our first concern is always the customer! Let our trusted toxic mold reconstruction completely repair the problem. We eliminate moisture and water concerns to stop the growth. You won't see mold return after we've left!
Storm Damage Repairs
Tornado damage, high winds, flooding, and ice dams are just a few of the severe weather damage issues we've solved. Sante Property Damage has more than three decades of experience. Our services for storm damage repairs and reconstruction are comprehensive. Even in dangerous situations involving debris and downed trees, we can help. We offer our storm damage repair clients emergency board up and property securing options. Sante is available to provide documentation and insurance claims assistance.
Commercial Property Damage Reconstruction
Sante Property Damage Reconstruction proudly serves Portland businesses. Our commercial property reconstruction is a licensed business repair service. We are available 24 hours a day, seven days a week. We solve complex needs for fire damage, water and flooding, toxic mold, and severe storm damage. No matter if your commercial project is large or small, we can help. Sante has the fastest response times in the area. Don't hesitate to call a professional disaster repair service for all your commercial property damage reconstruction needs.
General Contracting in Portland
Serving Portland, our general contracting repairs and reconstruction are the best in the area. Our trained response to disasters means we are quick on our feet. Our services include free quotes, fast and friendly customer service, and claims assistance. Sante's estimates cover the labor, materials, and equipment. Simplifying general contracting jobs, we find the best solutions for you! Call us today to begin exploring what our general contractors can do for you!  Commercial and residential clients are welcome.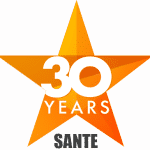 Sante Property Damage Reconstruction has the fastest response times in Portland, CT! Even during peak demand, we can get to you for disaster repairs. Our lightning fast service means that we contain the damage. Fire disasters, flooding, storm damage, and toxic mold are a handful of our specialties. Are you in an emergency? We offer 24/7 service to the area. Count on us in any property damage crisis!
Contact Us


Sante Property Damage Reconstruction
100 Peters Road
Suite B
Bloomfield, CT 06002
30 Years of Damage Reconstruction Experience
Does your Portland Home or Business have Damage?
Contact the Emergency Damage Experts @ Sante Reconstruction
Sante Damage Reconstruction
100 Peters Road
#B
Bloomfield, CT 06002
Phone: 860-415-4251
Business Hours: 24/7
CT Contractor License: 0609599