Lisbon Property Damage Repairs
Sante Property Damage Reconstruction is a leader in the property damage repair industry. We are on standby and ready to assist you. From fire damage to storm disasters, we are the go to source for Lisbon, CT disaster repairs. Arriving quickly, we assess the property to act in your best interests. By working with insurance companies, we provide help for documentation and claims.
At Sante, we strive for excellence. We are dedicated to our customers and craftsmanship. By using the latest technology, we reduce costs and downtime. If you need emergency assistance, our property damage repairs and reconstruction is available 24 hours a day, seven days a week with 30 years of experience backing us.
Fire Disasters, Water Damage, and Mold Growth
Our Lisbon property damage repair works with complex reconstruction for fire disasters, water damage, and mold growth. We take emergency disasters and turn them into opportunities for your home or commercial property. Proudly offering 24/7 assistance, we get on site fast to halt spreading damage. Our professionals are certified and licensed. With fast and friendly customer service, we keep communication open. Don't face disaster alone. Our disaster reconstruction is top rated in the area for speed, service, and skill. Contact Sante Reconstruction any time, day or night for the best property damage repairs available.
Lisbon Fire and Smoke Damage Repairs
Even after the fire is out, the damage continues. Sadly, smoke, soot, emergency water and much more may be impacting the property. At Sante, we proudly serve homes and commercial businesses. We eliminate issues from heat, debris, and hazardous burned material. Our skilled fire damage technicians arrive to the property quickly. By getting there fast, we can stop continuing losses. Sante assists with insurance claims and paperwork. We work hard to discover the best solutions for your fire and smoke damage repairs.
Water Damage Reconstruction
Moisture, humidity, and bacteria are all concerns with water damage reconstruction. We comprehensively eliminate issues that stem from water damage. Natural disaster flooding and plumbing breaks require different treatment. Sante Reconstruction has the expert equipment needed to sanitize water damage. We resolve long term issues like potential mold growth. We address homes and businesses systematically. When you partner with Sante for water damage reconstruction in Lisbon, you can count on our tried and true step by step process.
Lisbon Mold Growth Services
If you suspect you have mold, it is essential that you work with a professional mold growth service. At Sante, we use zero scare tactics. Our expert testing options allow us to identify the type of mold you have in your home or business. Resolving mold at the source, we investigate the cause of moisture or leaks in the structure. We eliminate humidity issues. As a licensed and insured service, we are the professional choice for mold growth reconstruction in Lisbon. We provide every client with a free estimate to get your project off on the right foot!
Storm Damage Repair
Severe weather can hit any property. Our storm damage repair services are always ready for disaster. Downed trees, high wind damage, flooding and ice dams are no match for our skilled team. We are insured and certified for home and commercial reconstruction. Are you in a storm damage emergency in Lisbon, CT? We offer 24 hour a day, seven day a week service. Even during peak demand, Sante can get on site and begin storm reconstruction. Call us today to discover what an impact professional storm damage repairs can make for your job!
Commercial Property Reconstruction
When it comes to repairing business disaster, Sante takes your project personally. Our commercial property reconstruction is top rated for speed. We arrive to businesses and begin. Always ready for the worst, we have access to the newest technology to handle issues like humidity, standing water, burned materials, and toxic mold. We are familiar with the regulations surrounding commercial reconstruction. As experts in our industry, we are certified and insured. Count on our 30 years of experience to fully reconstruct commercial property damage.
General Contracting in Lisbon
Sante Property Damage Reconstruction specializes in general contracting. If your house or commercial businesses needs repairs, we are the best choice in Lisbon. Our expert technicians are professionals. We create the best strategies for comprehensive property reconstruction. General contractors can make a mess of the job. At Sante, you can trust our more than three decades in the industry. Call our fast and friendly customer service for a free general contracting estimate today! You won't regret it.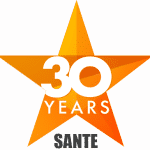 If you want quality and quick service, you have come to the right place. Sante Reconstruction offers Lisbon, CT trusted property damage repairs. Our disaster reconstruction is designed for fire damage, flooding and water problems, severe storms, and toxic materials or mold. Our 24/7 hours means we will be there when you need us. Put your project in professional hands by using our more than 30 years of experience today.
Contact Us


Sante Property Damage Reconstruction
100 Peters Road
Suite B
Bloomfield, CT 06002
30 Years of Damage Reconstruction Experience
Does your Lisbon Home or Business have Damage?
Contact the Emergency Damage Experts @ Sante Reconstruction
Sante Damage Reconstruction
100 Peters Road
#B
Bloomfield, CT 06002
Phone: 860-415-4251
Business Hours: 24/7
CT Contractor License: 0609599