Hebron Property Damage Repairs
Leaders in our industry, Sante Property Damage Reconstruction is a professional company. Licensed and insured, our free estimates for property damage repairs are available to all of our clients. We have more than 30 years of experience serving the Hebron community. Commercial and residential properties are no match for our decades of history. Are you in an emergency? We are here! Call us 24/7 for professional property damage reconstruction.
Why choose Sante? We take the stress out of property damage repairs. Our services cover fire, flood, mold growth, and storm damage. Our fast and friendly customer service will work with your homeowner's insurance or insurance company for claims assistance. Every trained technician is up to date on the latest regulations for property damage reconstruction. You won't believe the difference a professional service can make for your home or business!
Water Damage, Fire, and Mold Growth Repairs
For lasting peace of mind, our fire damage, flood services, and mold growth repairs are a complete solution. Often, we are called in after the job was improperly done. Issues like odor or mold has appeared. Cut to the chase and hire professionals from the beginning. Sante Property Damage Reconstruction is the trusted choice. With free estimates, we tailor our project plans to you. We work hard to meet budget requirements and timelines. Creative and technical, we can turn any disaster into an opportunity. Our high customer satisfaction is what has kept us in business for more than 30 years in Hebron, CT!
Fire Property Damage Reconstruction
Devastating to families and businesses, fire damage can have lasting consequences. Soot and smoke spread, water damage lingers, and odors grow. We understand how to achieve complete fire damage property reconstruction. Our disaster services will have you back to better than before quickly. Our quality workmanship and dedication to clients keeps us in business. If you have a fire damaged property, our licensed technicians are available to you 24 hours a day, seven days a week.  Just give us a call. When you get Sante on your side, you can rest assured your fire damage reconstruction is in good hands.
Flooding and Water Damage Repairs
Flooding can happen to anyone. Whether from natural water or broken pipes, water damage is hard to handle. Moisture, odor, and mold may all be issues. Our trained water damage repair technicians have the experience needed to completely eliminate the issue. Fully invested in our equipment, we sanitize homes and businesses. If you are in an emergency, Sante Property Damage Reconstruction is available now. Our customer service will take care of you from start to finish. Put your trust in our professional water damage reconstruction today. You won't regret it.
Mold Elimination
During mold elimination reconstruction, stress can run high. There are many varieties of mold that impact homes and commercial properties. Some present serious health risks. You may be concerned about air quality and safety. Our professional mold damage reconstruction is a lasting solution. We eliminate the source of mold growth to prevent it from returning. During our mold damage repairs, we contain the area safely to prevent the spread of spores. If you need mold elimination, it is in your best interest to contact a professional mold damage repair service now.
Storm Damage Repairs in Hebron
Severe weather can have a strong impact on homes and businesses. Tornadoes, high winds, downed trees, and flooding are just a handful of storm reconstruction issues we can handle. Our storm damage repairs in Hebron are a comprehensive solution. From start to finish, our licensed and trained teams will make your storm damage manageable. We even work with insurance companies to provide you claims assistance. Always available, Sante Property Damage Reconstruction offers our community 24/7 storm damage repairs! Get us on your side today for a professional job done right the first time.
Commercial Property Reconstruction
Our property reconstruction services specialize in commercial buildings and businesses. From large industrial structures to office buildings, we have over 30 years of experience with commercial property reconstruction. Need help? We are just a phone call away. You won't be disappointed by our licensed and insured teams. Dedicated to quick and quality workmanship, we strive to meet timelines and budgets. Sante offers our commercial property reconstruction clients free estimates, always tailored to you.
Hebron General Contracting
Covering the labor, materials, and equipment, we are Hebron's general contracting solution. Our friendly customer service is available now. Large or small projects are always welcome. Trained technicians are licensed and insured for your peace of mind. Our commercial and residential clients receive free estimates. Do you need help now? Our general contracting for property damage is available any time, day or night. When you work with Sante, you can rest assured knowing your project is in good hands.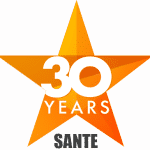 Professional and trusted by the Hebron community, Sante Property Damage Reconstruction proudly offers disaster repair services. We are licensed and insured for your peace of mind. Offering free estimates to homes and businesses, we will be on your side from start to finish. We even work with insurance companies. Put your trust in a professional property damage company with over 30 years of experience in Connecticut!

Contact Us


Sante Property Damage Reconstruction
100 Peters Road
Suite B
Bloomfield, CT 06002
30 Years of Damage Reconstruction Experience
Does your Hebron Home or Business have Damage?
Contact the Emergency Damage Experts @ Sante Reconstruction
Sante Damage Reconstruction
100 Peters Road
#B
Bloomfield, CT 06002
Phone: 860-216-2784
Business Hours: 24/7
CT Contractor License: 0609599