Hartland Property Damage Repairs
Our Hartland, Connecticut property damage reconstruction is a smart solution for homes and businesses!  Licensed and insured, you can put your trust in our professional damage repairs. Offering free estimates to clients, we provide quick, quality service. More than 30 years of experience backs our trained teams. Invested in the latest equipment, we keep costs low and work with insurance companies. Our insurance claims assistance is just one of the reasons our property damage repair clients return to us again and again.
Are you in need in of fire damage repairs? Mold growth and water reconstruction? We can help fast. Our 24/7 emergency customer service is available now. We completely reconstruct damage properties to their original condition and better. Don't hesitate to call us today to discover the difference Sante Property Damage Reconstruction can make!
Fire, Mold, and Water Reconstruction
In disaster reconstructing, you can put your trust in Sante Property Damage Reconstruction. Invested in our clients, we will be with you from start to finish. If you need fire, mold or water reconstruction, our damage repair services can help! Our expert technicians are specialized and know how to handle any situation. In property damage reconstruction, you will never regret hiring a licensed and insured professional. Give us a call today to handle fire damage, mold growth, and water repairs and flooding. We know you will be pleased with the craftsmanship and customer service we provide our damage reconstruction clients.
Hartland Fire Damage Repairs
Smoke and soot, water damage, and lingering odors can be devastating for families and businesses.  Our emergency fire damage repairs are available 24/7 to stabilize and secure residential and commercial properties. Our fire reconstruction is a comprehensive repair service tailored to your project. We understand the stress of fire damage. Sante Property Damage Reconstruction will get to you fast to stop the destruction from spreading!  Call us today to discover our wide array of fire damage repairs.
Water Damage Reconstruction
Spreading quickly, water damage is a difficult problem for homeowners and business owners. Our water damage reconstruction completely eliminates the damage. From stopping the spread to sanitizing, we will be on your side from start to finish. Our friendly customer service helps with insurance claims assistance for water damage. If you need water damage reconstruction now, get a professional disaster service on your side. At Sante, we offer free estimates and 30 years of experience to our water damage repair clients.
Mold Damage Repair in Hartland
Are you seeing visible mold growth in your home or commercial property? It is time to call in the experts. Our mold damage repair in Hartland offers sophisticated solutions. Eliminating mold, we solve the issue at the source. Usually moisture is the culprit. If you suspect you have mold damage, Sante Property Damage Reconstruction has decades of experience repairing mold damage. We will identify the type of mold you have and protect against serious health risks today. You'll have lasting peace of mind when you choose professional mold damage reconstruction.
Storm Damage Reconstruction
From powerful winds to ice dams, Sante Property Damage Reconstruction has weathered many storms. Our storm damage reconstruction is top rated. Available for emergency help, we handle everything from downed trees to interior and exterior storm damage repairs. Our licensed and insured technicians secure the property to prevent vandalism. Eliminating stress, we help with insurance claims assistance. Invested in our equipment, we keep labor costs low. Don't hesitate to call us any time, day or night! Our storm damage reconstruction will have your property back to original condition or better.
Commercial Property Damage
Sante Property Damage Reconstruction cares about Hartland's local businesses. Our commercial property damage repairs are tailored to your needs. Working with your insurance company, we help manage costs. Our trained teams are insured and licensed. Do you need emergency help? We are available 24/7. Providing free estimates, we tailor our plans to your unique situation. We handle any disaster reconstruction from start to finish. Sante's fast and friendly customer service will keep you updated throughout commercial property damage reconstruction.
General Contracting Services
Sante's general contracting services cover an array of needs. Fast and friendly, our general contractors in Hartland are licensed. With insured workers and technicians, you can rest assured you are protected. We include the labor, equipment, and materials in our free estimates. Do you have a home or commercial property? Sante proudly serves both. Whether your general contracting needs are large or small, we make our clients our top priority. Discover the difference professional general contracting makes with our expert services!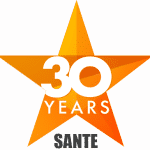 We proudly serve the whole of Hartland, Connecticut!  With more than three decades of experience, Sante Property Damage Reconstruction is a professional team. Our disaster repair services fully reconstruct property damage. Whether you are facing fire, flood damage or mold growth, we provide free estimates and fast service.  You will never regret hiring a professional and trusted property damage reconstruction company!

Contact Us


Sante Property Damage Reconstruction
100 Peters Road
Suite B
Bloomfield, CT 06002
30 Years of Damage Reconstruction Experience
Does your Hartland Home or Business have Damage?
Contact the Emergency Damage Experts @ Sante Reconstruction
Sante Damage Reconstruction
100 Peters Road
#B
Bloomfield, CT 06002
Phone: 860-216-2784
Business Hours: 24/7
CT Contractor License: 0609599