Hartford Disaster Reconstruction
Serving Hartford, CT, our disaster reconstruction has more than three decades of experience. Sante Property Damage Reconstruction is a specialized repair service. Fire damage, water damage, flooding, and storm disasters are just a few of our targeted services. We are invested in our equipment. Using cutting-edge technology, we resolve property damage reconstruction fast.
We are a licensed and insured disaster repair service. Trustworthy and honest, our reputation keeps us in business. We are available with 24/7 property damage response. When you are in crisis, you can count on Sante. Our trained technicians reach you quickly even in high demand disasters. Let us professionally resolve disaster reconstruction for the best results. We proudly offer property damage repairs for commercial and residential structures.
Water Damage, Fire Repair, and Toxic Mold
Sante offers an array of specialized disaster reconstruction services. For water damage, fire repair, and toxic mold, you can count on our trained assistance. From downed trees to hazardous materials, we know how to handle unique concerns. We are a licensed resource for property damage reconstruction. Our insured and compassionate service gives clients lasting peace of mind. We understand the unique issues homeowners or businesses will face after disaster. Working with insurance companies, we get you the results you need. Sante is the trusted property damage repair service for Hartford, CT.
Hartford Fire Damage Reconstruction
For homes and commercial properties, our fire damage reconstruction is the premier repair service in Hartford. You'll love our fast and friendly response to fire disasters. We contain smoke and soot. Spreading water damage from first responders will be halted. Sante Property Damage Reconstruction understands the unique needs of fire damage repair. We can turn your disaster into an opportunity. Contact us day or night for emergency Hartford fire damage reconstruction.
Water Damage Repair
Whether from natural flooding, sewage or broken pipes, we know how to eliminate water damage. Sante proudly serves the area with expert care. We work with water damage repair insurance claims and documentation. Our services are top rated. When you partner with Sante, you can count on licensed and insured service. Let us fully resolve water damage repair with professional equipment and trained technicians. Even during peak demand, we can get to you quickly and begin water damage reconstruction in Hartford.
Toxic Mold Growth
Invasive and dangerous, mold growth in homes and businesses must be professionally handled. Sante offers customers expert mold testing. Once tested, we can treat mold. While they work, our trained mold technicians contain the area. This ensures air quality and protects health. We solve toxic mold growth at the source. We are a licensed and insured mold damage repair service. Putting our clients first, you can count on us to eliminate moisture and dangerous spores. Call us today for complete toxic mold repair.
Hartford Storm Damage Property Repair
After disaster, our storm damage property repair is a service you can trust. Sante has over 30 years of experience with Hartford storm damage. Our unique set of skills creates a specialized team. Outfitted with the latest equipment, we resolve complex issues like high wind damage, downed trees, water elimination, and ice dams. We proudly offer storm damage reconstruction to commercial properties and homes. Sante is always ready for the worst! Contact our friendly customer service to begin the process of storm damage property repair.
Commercial Property Damage Reconstruction
Business property damage requires an insured, professional repair service. Our licensed commercial property damage reconstruction is the qualified option. Serving the whole of Hartford, Connecticut, Sante provides superior commercial disaster repairs. We are available 24/7. Our trained technicians are specialists in fields like fire damage, storm disasters, hazardous mold, and water damage. If you need help now, call us. Our fast response time is top rated. Let us protect you and your employees with complete commercial property damage reconstruction.
Hartford General Contractor
We are Hartford's trusted general contractor! Our 30 years of disaster reconstruction experience means we can work quickly. You can trust our quality and craftsmanship. We have invested in the best equipment for property damage repairs. This allows us to turn any general contracting job into a fast solution. Sante Property Damage Reconstruction offers free estimates for general contracting projects. We serve commercial and residential customers. You'll love our top rated workmanship, results, and speedy service.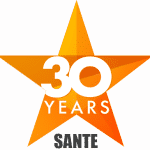 If you have a home or business with property damage, we are the premier disaster reconstruction resource in Hartford, CT. We provide clients with licensed care. Handling issues like fire damage, flooding, mold, and storm damage, we are experienced in our field. Our more than 30 years of experience ensures the best results for your property damage repair. Sante Property Damage Reconstruction is available 24/7 with lightning fast response time!
Contact Us


Sante Property Damage Reconstruction
100 Peters Road
Suite B
Bloomfield, CT 06002
30 Years of Damage Reconstruction Experience
Does your Hartford Home or Business have Damage?
Contact the Emergency Damage Experts @ Sante Reconstruction
Sante Damage Reconstruction
100 Peters Road
#B
Bloomfield, CT 06002
Phone: 860-415-4251
Business Hours: 24/7
CT Contractor License: 0609599