Granby Property Damage Reconstruction
Our property damage reconstruction offers more than 30 years of experience!  Serving Granby, CT, we provide complete disaster repair. Our services are a comprehensive solution. Smart and sophisticated, our teams are outfitted with the newest equipment and trainings. For fire damage, storm and water damage, and mold growth, we are the trusted professionals. We will never let you down from start to finish.
Why choose Sante Property Damage Reconstruction? Licensed and insured, our property damage repairs are professional. Our workmanship and organization result in a project completed quickly with quality. Whether you need commercial solutions or home repairs, we can handle the job. We have served countless businesses and homes in Granby. Give us a call today to find out how Sante can turn your property damage reconstruction into an opportunity.
Fire Damage Repairs, Mold, and Water Damage
Are you facing property disaster reconstruction? Get a professional repair service on your side today. We will help with insurance claims, provide paperwork assistance, and much more. Our disaster repairs are designed to keep costs low. Whether you are dealing with fire damage repairs, mold growth or water damage, we can be to you fast. Sante Property Damage Reconstruction offers 24/7 emergency service to our commercial and residential repair clients. Featuring free estimates, our property damage reconstruction is personalized to your unique project. No matter how severe, Sante will comprehensively provide disaster damage repairs with quality workmanship and trusted service.
Fire Property Damage Reconstruction
Fire damage can ruin lives. At Sante Property Damage Reconstruction, we have over three decades of experience completely repairing fire damage. We halt the spread of smoke and soot fast. You may be dealing with emergency water damage. We can fully sanitize homes and commercial properties. Are you overwhelmed with paperwork? Sante provides expert fire insurance claims assistance. Do you need help now? Our 24/7 fire property damage reconstruction is a trusted emergency disaster repair service. You can put your faith in our experience, trained technicians, and honesty. Don't hesitate to call us any time, day or night, for fire damage reconstruction today!
Granby Water Damage Repairs
We know all too well how quickly water damage can impact homes and commercial buildings. Plumbing can leak, pipes break, and natural flooding occurs. Our top rated water damage repairs are available now! We offers emergency services, 24 hours a day and seven days a week. We will eliminate water damage, humidity, and moisture. This will reduce the risk of odors and mold growth in your house or business. We work fast in areas like bathrooms, kitchens, and basements with floods. At Sante Property Damage Reconstruction, we have invested in the tools and equipment needed to get any water damage repair done quickly with quality. Our fast and friendly customer service is available now!
Mold Damage Reconstruction
Mold growth in homes and businesses is a major problem. Presenting health risks, mold damage can impact air quality. Do you have visible mold in your house or commercial property? Our mold damage reconstruction is licensed and insured. We contain the impacted area to stop the spread of spores. Skilled and trained, our mold technicians offer superior mold damage repairs to the Granby area. Our 30 years of experience with disaster repairs ensures the best outcome for you. We completely eliminate mold growth so it doesn't return. Sanitizing mold, we stop odors. When you use Sante Property Damage Reconstruction, you can count on us for complete mold damage repairs. Call us today for a free mold reconstruction estimate!
Property Storm Damage Repair
High winds, winter weather, tornadoes, and downed trees can create severe property storm damage. Are you in a disaster repair emergency? Our customer service is available seven days a week, 24 hours a day. Storm damage reconstruction is often overwhelming. Our professional insurance claims assistance helps you through the paperwork and stress. We will work hand in hand with your homeowner's insurance company to discover the best options for property storm damage repairs. We can take your crisis and turn it into an opportunity. Sante Property Damage Reconstruction will have your home or commercial building back to better than before! Our quick and quality storm damage repairs are available to Granby and the whole of Connecticut.
Commercial Reconstruction for Property Damage
At Sante Property Damage Reconstruction, we know how devastating commercial property damage can be. Income, expensive equipment, and employees are often impacted by disaster repair needs. We offer 24/7 commercial reconstruction for property damage. We can get to you fast with licensed and insured business repairs. Our technicians are friendly and trained. When you work with Sante, you won't regret hiring a professional property reconstruction team. Assisting with insurance claims, we can cut costs and paperwork. If you have commercial property damage, we are the trusted service in Granby. Give us a call today to find out how our commercial reconstruction for property damage can help you now!  Sante offers free estimates for our business clients.
Granby General Contractor
Our trusted general contractor services offer decades of experience! If you are searching for a comprehensive solution, our general contracting covers the labor, costs, and equipment. We are fully invested in our employees and tools. Whether large commercial properties or house repairs, we can handle it. Our professionalism and excellent customer service makes us the trusted choice for Granby. Do you need assistance now? Our property general contractors are on hand for emergencies. We are available now for any project, large or small. Give us a call today to discover what a difference Sante Property Damage Reconstruction can make for your general contracting needs.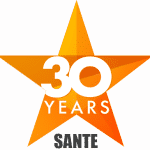 Sante Property Damage Reconstruction is the trusted choice in Granby, CT! Our 24/7 emergency services and free estimates make us favorites with clients. With over 30 years of experience, our trained teams make fire and water damage, mold growth, and damage from storms easy to repair.  Our disaster reconstruction offers friendly customer service and quality workmanship!

Contact Us


Sante Property Damage Reconstruction
100 Peters Road
Suite B
Bloomfield, CT 06002
30 Years of Damage Reconstruction Experience
Does your Granby Home or Business have Damage?
Contact the Emergency Damage Experts @ Sante Reconstruction
Sante Damage Reconstruction
100 Peters Road
#B
Bloomfield, CT 06002
Phone: 860-415-4251
Business Hours: 24/7
CT Contractor License: 0609599