Glastonbury Property Damage Repair
Serving the whole of Glastonbury, we offer comprehensive property damage repairs. If you have fire damage, water repairs or storm damage, we can help fast. Sante Property Damage Reconstruction takes pride in our quality workmanship and speedy service. Whether you have a commercial property reconstruction project or home damage repair, we will handle it. Our employees are outfitted with the latest tools and equipment to keep costs low.
Licensed and insured, our trained technicians are available 24/7. Our emergency reconstruction service halts the spread of property damage. When you call Sante, you can count on our more than 30 years of experience in the Glastonbury area. Working with insurance companies, Sante cuts the stress of piles of insurance forms and paperwork. We are a professional property damage repair company. Our results speak for themselves. Let us get you up and running again today!
Water, Fire Damage, and Mold Growth
Offering smart solutions, our water damage, fire repairs, and mold elimination is top rated. We handle property damage reconstruction from start to finish. From stabilizing to sanitizing, we are you go-to company. Our three decades of service ensures the best results. You will love our friendly customer service, available 24 hours a day. When you get Sante Property Damage Reconstruction on your side, you are making a choice you will never regret. We understand the stress of paperwork, the loss of cherished possessions or commercial equipment. Our insurance claims assistance for property damage protects you. Call us today to have a team 100% on your side through property damage reconstruction!
Glastonbury Fire Damage Reconstruction
We are your local fire damage repair company! Our Glastonbury fire damage reconstruction is a comprehensive solution. Offering emergency fire repairs, we can get to you fast. Our services halt the spread of smoke and soot damage. Containing the area, we can limit your exposure. We eliminate health and safety risks immediately. From fire damage reconstruction to sanitizing odors and moisture, we will fully reconstruct the property. You may be experiencing emergency water damage. We do that, too. Sante has the specialized equipment to turn your disaster into an opportunity. Put your trust in Sante's fire damage services to create an opportunity to reinvest in your home or commercial property!
Water Damage Repairs
At Sante, our job is to expect the unexpected!  Our water damage repairs are on hand and available for emergency water damage reconstruction. Whether from natural water or plumbing breaks, we can get to you fast to eliminate moisture and humidity. Water damage is a difficult problem. With our over 30 years of experience, we know exactly how to reconstruct water disasters. You may be overwhelmed. We provide claims assistance for homeowner's and commercial insurance. Sante Property Damage Reconstruction understands the battle of paperwork. When you hire us, you will have a full water damage reconstruction team on your side. We eliminate health risks like mold growth and structural integrity issues. You can put your trust in our licensed property damage repairs to get you home and back to business now!
Mold Damaged Property Reconstruction
If you have visible mold growth, it is time to call the professionals. Our mold damaged property reconstruction solves the problem at the root. Usually moisture related, we investigate the source of mold growth and halt humidity, leaks, and more. Mold won't return when you use professional mold damage reconstruction. Our trained technicians will contain the impacted area to stop the spread of spores throughout the property. Fully sanitizing mold growth, we eliminate odor and reappearance.  Feel free to give us a call today for mold damaged property reconstruction! Sante Property Damage Reconstruction offers free estimates to our residential and commercial clients.
Professional Storm Damage Repair
Sante Property Damage Reconstruction has weathered more than three decades of storm damage repairs. Our services provide expert solutions like temporary board ups, property securing, and sanitizing. Do you have downed trees or exterior and interior damage? We can reconstruct any storm damage!  High winds, tornado damage, and winter ice dams are no match for our experience and skill. Licensed and insured, our trained employees provide professional storm damage repair. Are you in a disaster reconstruction situation? Our emergency service is available 24/7. We will eliminate storm damage fast with quality work. At Sante, we take pride is reconstructing homes and commercial properties to better than before. Working with insurance companies, we cut your costs and stress.
Commercial Property Reconstruction for Businesses
Do you have a commercial business? We have property reconstruction solutions for businesses! Our expert technicians are available for commercial fire damage, water and flooding, and mold growth in businesses. Our commercial property reconstruction for businesses is a smart solution. Licensed and insured, we protect our clients from liability. Need help with commercial insurance claims? We will work hand in hand with insurance companies to keep costs low. Put your trust in professional commercial property reconstruction for businesses!  You'll never regret getting it right the first time.
Glastonbury General Contracting Solutions
Trusted for over 30 years of service, Sante Property Damage Reconstruction offers general contracting solutions to the Glastonbury area. We cover the equipment, labor, and materials. You'll quickly discover what a difference a professional general contractor makes! Projects will be timely with quality craftsmanship. Available now, you can call us for emergency service, any time day or night. At Sante, we create personalized free estimates for our general contracting clients in Connecticut.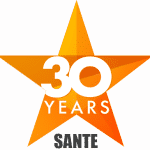 Discover what a difference a professional property damage reconstruction company makes! At Sante, we offer smart solutions for disaster repairs. Fire damage, mold growth, storms and water damage are no match for our more than 30 years of experience. Call us today for a free estimate on any property damage reconstruction project. We serve the whole of Glastonbury, CT.

Contact Us


Sante Property Damage Reconstruction
100 Peters Road
Suite B
Bloomfield, CT 06002
30 Years of Damage Reconstruction Experience
Does your Glastonbury Home or Business have Damage?
Contact the Emergency Damage Experts @ Sante Reconstruction
Sante Damage Reconstruction
100 Peters Road
#B
Bloomfield, CT 06002
Phone: 860-216-2784
Business Hours: 24/7
CT Contractor License: 0609599