Franklin Property Damage Disasters
On standby, Sante Reconstruction offers immediate service for Franklin property damage disasters. Fire and water damage, flooding or standing water, severe storm disasters, and toxic mold are no match for us. We are outfitted with the best technology. Our trained disasters teams are always ready. In an emergency, you can trust we will be there when you need us most.
Licensed and insured, we protect our customers from start to finish. We handle everything you need from board up services to insurance claims assistance. In the aftermath of disaster, you can rest assured you have certified help. We create effective and well-organized property damage repair plans that work. Sante is available for commercial and residential reconstruction.
Toxic Mold, Fire Damage, and Flooding Repairs
For Franklin, CT, our disaster reconstruction services manage a property damage crisis. Our expert team creates solutions for toxic mold, fire damage, flooding, water and storm damage and more. We have three decades of experience in our industry. Fast on our feet, we reach the site and act. Our proven property damage repairs are tried and true. We can get your home or commercial property back to business as usual. We use certified techniques to create results you'll love to live with every day. Contact us today for a disaster repair partnership that you can trust.
Franklin Fire Damage Reconstruction
If your property has sustained fire damage in Franklin, we can be there immediately. When it comes to fire, time is of the essence. Sante's fire damage reconstruction proactively repairs houses and businesses. Well-organized and efficient, we work quickly without sacrificing quality. We eliminate spreading damage from smoke, moisture, soot, and standing water. We understand the complexities of potentially hazardous burned materials. Protect your health and safety by partnering with a professional fire damage reconstruction team.
Water & Flooding Repair in Franklin
As a licensed water and flooding repair service, we know what we are doing. After we have left, you won't have to deal with mold, bacteria, and air quality issues. Sante Reconstruction has the best equipment on the market for water damage reconstruction. Sanitizing homes and businesses, we are a start to finish solution. Whether you are facing burst pipes or natural disaster flooding, our trained team is on standby. We reduce property loss by using a step by step process for complete water and flooding repair in Franklin.
Franklin Mold Growth Reconstruction
Mold growth reconstruction is a sensitive issue for property owners. Potentially hazardous, it can impact air quality, health, and safety. Before Sante Reconstruction acts, we provide testing services to determine the best course of action. Our services are tailored to your needs. Our mold damage repair uses systematic steps to resolve the source of the problem. We know how to treat different materials to save what we can. Our mold growth reconstruction offers free quotes to every client.
Severe Storm Damage Repair
During a storm damage repair crisis, the last thing you want to face is theft and vandalism. Sante Reconstruction provides expert security while we reconstruct storm damage. Whether from high wind damage, flooding, tornadoes or downed trees, we protect you while we work. Sante offers our customers claims assistance to discover the best solutions for your needs. We handle commercial and residential storm damage repairs. If you are in a storm disaster crisis, our trained teams are on standby 24 hours a day, seven days a week.
Business & Commercial Property Damage
Sante Reconstruction means business when it comes to your commercial property damage! Our expert services are certified and licensed. In emergency disaster reconstruction, we can reach the site fast. Our immediate response customer service is available any time, day or night. We have the latest technology to reduce downtime and property loss. Sante protects expensive equipment and technology during our work. By assisting with insurance claims, we create cost effective solutions for commercial property damage repair and reconstruction.
General Contracting in Franklin
For the Franklin, CT community, we are a licensed general contracting resource. Sante Reconstruction has more than 30 years in the industry. Our general contractor repairs are a step by step solution that works. By using the newest equipment, we reduce timelines and budgets. Our quickness and quality work ensures the success of your project. From remodeling to disaster repair, Sante is a lightning fast service with friendly customer service. Free estimates get your general contracting project off on the right foot!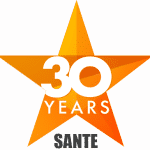 Why partner with Sante? We are Franklin, CT's tried and true disaster repair service. Our property damage reconstruction has a proven track record with more than three decades of experience. We know that time is of the essence. That's why we offer 24/7 service to the area. From water damage to fire disaster, we can completely repair property damage with licensed and insured service.
Contact Us


Sante Property Damage Reconstruction
100 Peters Road
Suite B
Bloomfield, CT 06002
30 Years of Damage Reconstruction Experience
Does your Franklin Home or Business have Damage?
Contact the Emergency Damage Experts @ Sante Reconstruction
Sante Damage Reconstruction
100 Peters Road
#B
Bloomfield, CT 06002
Phone: 860-216-2784
Business Hours: 24/7
CT Contractor License: 0609599