Property Reconstruction in East Granby
Property reconstruction after disaster can be very intimidating. Need help now? Sante Property Damage Reconstruction serves the whole of East Granby. Offering more than 30 years of experience, we provide free estimates and 24/7 emergency reconstruction service. If your structure needs property damage repairs, we are top rated. Clients return to us again and again with all of their needs. When you call in our team, you won't be disappointed.
Licensed and insured, our skilled technicians are trained to handle fire damage repairs, mold elimination, and much more. Water damage reconstruction is another of our specialties. Sante has invested in the best tools and equipment to reduce labor and costs. Whether commercial reconstruction or home repairs, no job is too large or small. Give us a call today to find out what a difference professionalism makes on property reconstruction.
Fire Repairs, Water Damage, and Mold Elimination
When disaster strikes, we will arrive on time and on budget! Is your property facing water or fire damage? Call us! Our property reconstruction services include seven day a week hours and quality craftsmanship. We have invested in our equipment to get the job done quickly and affordably. Our professional property reconstruction for fire, water, and mold creates smart solutions with lasting results. Why choose us? Fully licensed, we are also insured for your peace of mind. With three decades of experience, you know you are getting experienced professionals who will comprehensively reconstruct property damage.
East Granby Fire Damage Reconstruction
Fires can destroy lives. Our fire damage reconstruction takes a disaster and turns it into an opportunity. Smoke, soot, and water issues? Get us on your side. Sante evaluates and acts quickly. Our professional customer service will keep you updated through the fire reconstruction process. Offering emergency service, we are fast and friendly. The sooner you call, the better. We will halt the fire damage from drifting smoke and soot, emergency water, and moisture. Our sensitive and licensed technicians salvage what they can with sanitizing equipment. Let us reduce your costs, stress, and timeline today. We will secure fire damaged properties against theft, vandalism, and further destruction.
Water Damage Repair
Have you experienced flooding from natural bodies of water? Plumbing breaks or leaks? Sante Property Reconstruction provides comprehensive water damage repairs. Our trained water repair technicians are outfitted with the latest equipment. We know how to treat many surfaces for the best results. Need help now? Our emergency water damage service is available 24/7. We will halt the spread of water to reduce damage. We eliminate moisture to prevent mold growth and lingering odors. Our sanitizing equipment offers expert solutions to water damage repair needs. We offer storage solutions and haul large and heavy items that are beyond repair. At Sante, our clients are always our top priority.
Mold Reconstruction and Repair
Proudly serving the East Granby area, our mold reconstruction and repair is not a band aid solution. First, we investigate the source of the mold damage. Most often, this is moisture that may be obvious or difficult to identify. Our skilled technicians have the training to discover the type of mold and protect air quality. Our careful workmanship prevents the spread of mold spores to other areas. If done improperly, the mold will return and potentially spread. It is essential to hire a mold expert for this project. Insured and licensed, you can count on us to reduce liability and costs with our professional mold reconstruction and repair.
Storm Damage Repair Services
High winds, flooding, and ice dams are just a few of our storm damage repair services. With our 30 years serving the area, we have seen the destruction of winter weather property damage. Extreme storms with winds, hail, and lightning can create an impressive cocktail for damage. Are you in the middle of a storm damage repair crisis? Call us now. Our storm damage professionals are licensed and fully insured. Sante Property Damage Reconstruction will provide temporary measures like board ups during your storm damage repair. We have your best interests at heart and will invest in your storm reconstruction like it was our own. If you are in an emergency, we are available 24/7 for service day or night.
Commercial Property Reconstruction
Commercial property reconstruction requires a professional damage repair team. At Sante, we mean business. Providing our commercial clients with free estimates, we can get to you fast to create a personalized plan. We will work with insurance companies and handle the paperwork. If your structure is facing commercial fire damage, mold growth or just needs a general contractor, we are available. Our clients are our top priority and receive the best service in the area. Put your trust in Sante for commercial property reconstruction.
East Granby General Contractor
Sante Property Damage Reconstruction offers general contractor services in East Granby. Covering the labor, materials, and equipment, we are your one-stop choice. Whether your needs are large or small, Sante has handled industrial complexes, housing communities, and homes. Our clients matter to us. Licensed and insured, you can count on us to manage your general contracting project from start to finish. Our timely and quality contractors provide excellent customer service and communication. Find out more today by giving us a call for a free estimate.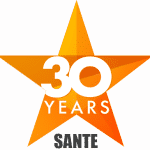 Serving East Granby, Sante Property Damage Reconstruction has provide 30 years of service to the community. Our 24/7 service options and free estimates are just two reasons to choose us. Licensed and insured, our fire damage, mold, and water damage technicians are trained and professional. Need general contracting? We offer that in addition to damage repair. Give us a call to find out more today!

Contact Us


Sante Property Damage Reconstruction
100 Peters Road
Suite B
Bloomfield, CT 06002
30 Years of Damage Reconstruction Experience
Does your East Granby Home or Business have Damage?
Contact the Emergency Damage Experts @ Sante Reconstruction
Sante Damage Reconstruction
100 Peters Road
#B
Bloomfield, CT 06002
Phone: 860-216-2784
Business Hours: 24/7
CT Contractor License: 0609599