Brooklyn Property Damage Services
Sante Property Damage Reconstruction proudly serves Brooklyn, Connecticut. As a licensed and professional repair service, we arrive quickly to stabilize any disaster damage. We are available 24/7 for disaster reconstruction. If you need help now, don't hesitate to call us so we can halt the spreading damage.
Water damage, fire disasters, toxic mold, and severe storm damage are just a handful of our services. Our disaster reconstruction has more than 30 years of experience. Our property damage technicians are specialists in their industry. We work with home and commercial insurance companies to assist with claims and documentation. When you get Sante on your side, you'll get the results you want and deserve.
Water Damage, Fire Disasters, and Mold Reconstruction
After disaster, customers are often overwhelmed. We understand how difficult it is to face issues like water damage, fire disasters, and mold reconstruction. Impacting health and safety, these complex issues require a professional property damage reconstruction service. Sante is licensed and insured. We have more than three decades of experience repairing property damage. If you are in an emergency, you can count on our 24 hour a day, seven days a week availability. Sante proudly reconstructs homes and commercial properties in Brooklyn, CT.
Brooklyn Fire Disaster Repairs
Once first responders have left, Sante Reconstruction comes in. We will get on your side and stay there. Our skilled technicians know how to resolve spreading smoke, soot, emergency water, and hazardous materials. During crisis, you can count on us to be on site. We stabilize and secure properties during our fire disaster repairs. You won't have to worry about issues like theft and vandalism! Allows us to provide professional fire damage reconstruction for your Brooklyn property.
Water Damage Reconstruction
Specialized for water damage, our disaster reconstruction understands complex issues like moisture and humidity, mold, and bacteria. Sante Reconstruction gets on site quickly to provide emergency water damage repairs. From natural flooding to sewage, we know how to handle every dirty job. We'll get your home or business back on its feet fast. Our free estimates are available for homes and commercial properties. Contact us today and discover what a difference expert water damage reconstruction makes.
Mold Growth Elimination
An overgrowth of mold means health hazards. Sante's mold growth elimination for Brooklyn customers resolves the problem at the source. We identify issues like moisture, humidity, and leaks. We eliminate damaged materials and create a fresh start for homes and commercial properties. Licensed and insured, we are professionals that care about our clients. We contain the area while we provide mold growth elimination. This ensures air quality and personal safety for families and employees! Sante Reconstruction is available 24/7.
Brooklyn Storm Damage Repair
After severe weather, your home or business may need storm damage repair. Our services include quick results for issues like high wind damage, downed trees, debris, and flooding. If you need help fast, we have emergency hours. Sante Reconstruction can arrive on site quickly to stop the damage from spreading further. We provide insurance claims assistance and documentation for our Brooklyn storm damage repair customers. When disaster strikes, you can count on us for comprehensive storm reconstruction.
Commercial Property Damage Reconstruction
Business properties have unique needs. Our commercial property damage reconstruction personalizes plans to you. Sante Reconstruction is a licensed and insured option for Brooklyn, CT. You'll appreciate our professionalism, fast response time, and cost effective strategies. Sante provides help with fire damage, flooding, toxic mold, storm damage and general contracting needs. When you partner with us, we will get on your side to get you the outcome you and your business deserves. Commercial property damage estimates are always free!
General Contractor in Brooklyn
Sante Reconstruction is a licensed general contractor in Brooklyn, Connecticut. Our service options for commercial and residential properties are budget friendly and insured. When you work with a professional contractor, you can have peace of mind. We are fully trained and equipped to help you today! Our 30 years of experience means that your project is in the best of hands. Contact us and discover unique solutions for large and small general contracting projects.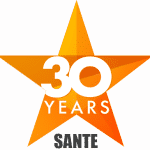 Sante has more than three decades of experience with disaster reconstruction! Our property damage repairs are comprehensive, smart solutions. From fire damage to toxic mold, we have handled it all. Our fast and free estimates are easy to understand. We offer Brooklyn, CT customers 24/7 disaster repairs. Count on us in a crisis for the best property reconstruction results!
Contact Us


Sante Property Damage Reconstruction
100 Peters Road
Suite B
Bloomfield, CT 06002
30 Years of Damage Reconstruction Experience
Does your Brooklyn Home or Business have Damage?
Contact the Emergency Damage Experts @ Sante Reconstruction
Sante Damage Reconstruction
100 Peters Road
#B
Bloomfield, CT 06002
Phone: 860-216-2784
Business Hours: 24/7
CT Contractor License: 0609599