Ashford Property Damage Reconstruction
If you are searching for Ashford property damage reconstruction, you have come to the right place! Sante is Connecticut's premier disaster repair service. Licensed and insured, we offer commercial and residential reconstruction. After property disasters, you may be overwhelmed. Let us get between you and crisis to stabilize any structure's property damage!
We are available 24/7! Our lightning fast service options include fire damage repairs, flooding and water damage, mold and severe storms. We comprehensively eliminate issues stemming from moisture, smoke and soot, and toxic materials. Sante Property Damage Reconstruction is a professional disaster repair service that cares. Trustworthy and top rated, you can count on us in any property damage reconstruction process!
Fire Damage, Toxic Mold, and Water Damage Repair
Sante Property Damage Reconstruction has over 30 years of experience. We manage disaster. Whether you are confronting fire damage, toxic mold, water damage or storm impacts, we can help quickly. We pride ourselves on being able to get on site and deliver fast results, even at high demand times. Our emergency service options ensure we can stop the spread of the damage. With property damage reconstruction, the sooner you call, the better. Sante's trained technicians are quick on their feet and act fast. Let us turn flooding, storms, fire, toxic mold overgrowth and more into an opportunity.
Fire Damage Reconstruction in Ashford
At Sante, we take pride in our fire damage reconstruction. Fire is one of the most tragic types of property damage. We are dedicated to completely reconstructing fire damage. Our services are available in an emergency. When you need us, we can get on site fast. It is pivotal to call us quickly. Trained technicians will arrive to commercial properties or homes to stop the spreading fire damage. Smoke, soot, and water damage can be halted! By calling us now, you can help yourself. Let us create professional solutions for fire damage reconstruction in Ashford today.
Water Damage Repair
For homes and businesses, our water damage repair is a top rated reconstruction service. Why choose Sante? We have invested in cutting-edge equipment that eliminates moisture. This is essential to prevent dangerous hazards like mold and bacteria. We are committed to creating healthy homes and workplaces.  Our water damage repair is licensed and insured. Sante knows how to treat natural flooding, sewage, flooded basements, and plumbing leaks. Explore your options by contacting us anytime, day or night.
Mold Growth Treatment
Our unique services for mold damage reconstruction are specialized. We test mold to determine what we are dealing with before acting. Investigating the source, we halt moisture, leaks, and other water problems. We are dedicated to our customers. As a qualified mold growth treatment service, we safely eliminate mold. If you have visible mold or suspect it, call us now. Trained technicians will arrive on site to protect your safety and healthy quickly!
Storm Damage Reconstruction in Ashford
With storm damage comes dangerous hazards. Downed trees, water damage, electrical dangers and much more create a toxic cocktail in homes and commercial properties. Our storm damage reconstruction is licensed and certified. As an insured company, we provide clients with peace of mind during our work. Sante offers much needed extras like storm board ups that don't further injure the property. Our priority during storm damage repair is the safety of you and your structure!
Commercial Property Damage Repair
We mean business when it comes to commercial property damage repair. Sante is dedicated to the Ashford community. If your business has experienced fire damage, flooding, toxic mold or severe storm damage, we can reach you fast. We are available 24/7 for commercial property reconstruction. Licensed and insured, we are the professional choice. We will work with insurance claims and provide business disaster documentation. If you need commercial property damage repair, we are the professional choice!
Ashford General Contractor
Our general contracting services in Ashford are tailored to our clients. We personalize plans and estimates to create solutions you'll love to live with! If you need a professional general contractor, we are licensed and certified. Sante Property Damage Reconstruction has three decades of experience in disaster repair. General contracting is a simple for us! Let our experienced technicians quickly create quality solutions for any general contractor project. Free estimates available for homes and businesses!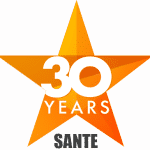 At Sante Property Damage Reconstruction, we have served disaster repair customers for over 30 years. We are dedicated to the Ashford, CT community. Why choose us? We are invested in cutting edge equipment and trainings. In a crisis, customers can count on us. We will get on site and begin immediately. Let us take your property damage repair into capable hands today. You won't regret it.
Contact Us


Sante Property Damage Reconstruction
100 Peters Road
Suite B
Bloomfield, CT 06002
30 Years of Damage Reconstruction Experience
Does your Ashford Home or Business have Damage?
Contact the Emergency Damage Experts @ Sante Reconstruction
Sante Damage Reconstruction
100 Peters Road
#B
Bloomfield, CT 06002
Phone: 860-415-4251
Business Hours: 24/7
CT Contractor License: 0609599