Andover Property Damage Repair
Serving Andover, Connecticut, we are your property damage reconstruction experts. Our 30 years of experience repairing homes and businesses ensures quick and quality workmanship. Do you need property damage reconstruction help today? We are just a phone call away. Sante Property Damage Reconstruction is dedicated to results and customer satisfaction. We are available 24/7 to stabilize, repair, and fully reconstruct damaged properties.
No one can fully expect the unexpected. Sante Property Damage Reconstruction creates sophisticated solutions for personalized property damage repair. We commit to craftsmanship and invest in specialized equipment. We care about our community as much as you do. Let us help you today with our fast, licensed property damage reconstruction services.
Fire, Water and Mold Reconstruction
Disaster can strike any structure. Our property damage reconstruction specializes in fire damage, water damage, and mold repair. Often, these issues go hand in hand. Property fires lead to water damage which begins mold growth. Storm damage leaves behind moisture which creates the need for mold damage repair. Whether you have a family home or an industrial commercial building, Sante Property Damage Reconstruction can help immediately. Put your trust in our 30 years of disaster reconstruction service to the Andover community.
Andover Fire Disaster Reconstruction
Fire disaster reconstruction can be the most devastating type of property damage. The long term effects of fire damage are far reaching. If you need fire disaster reconstruction, it is time to call in the fire repair specialists. We will handle the aftermath of smoke and soot damage, water damage, and potential mold growth. Don't face fire alone. Our fire disaster reconstruction services are top rated. We'll complete Andover fire damage reconstruction projects quickly with quality work.
Water Damage Repair
One of our most common property reconstruction jobs is water damage repair. From weather related flooding to plumbing failures, water damage has a lasting impact on homes and business. Sante Property Damage Reconstruction provides comprehensive water damage repairs, no matter how big or small the job. Our experts are fully outfitted with the latest equipment. This will save property owners time and money. Put your trust in our locally owned and operated water damage repair services.
Mold Damage Reconstruction in Andover
If you are experiencing mold growth, call us today. We know exactly how to achieve professional mold repair. Often, the issue is not treated at the source. A leak or moisture building up must be found for complete mold damage elimination. We are your mold reconstruction experts. No matter what surface the mold has damaged, we can solve the problem. Do not let this issue slide. Sante Property Damage Reconstruction will fully repair mold damage for a long term result.
Storm Damage Repair & Reconstruction
When weather strikes, count on us to be there fast. Our storm damage repair and reconstruction services can be to your property in an emergency. If you have a home or business that has been damaged by storms, call us now. Our licensed storm reconstruction teams can stabilize your property and prevent storm damage from spreading. During Sante's 30 years of experience, we have seen flooding, wind damage, and ice dams. From start to finish, storm reconstruction will be completed on time and to the highest standards.
Andover Commercial Property Reconstruction
From industrial buildings to apartment complexes, we have decades of experience handling Andover commercial property reconstruction. Our licensed staff is fully trained and equipped to manage the needs of any business. Whether your business reconstruction is large or small, we will make it our priority. You can count on our sophisticated solutions and commitment to craftsmanship. Give us a call today to discover all that Sante Commercial Property Reconstruction has to offer local businesses.
General Contracting Services
Does your property need general contracting in the Andover, CT area? Sante Reconstruction is available 24/7 with our fast and friendly general contractors. We are fully licensed and insured for your peace of mind. Need a general contracting quote? Just give us a call. We will be happy to give you our time and commitment to a project completed professionally and quickly. Whether commercial or residential, we can create a personalized general contracting plan with your budget and needs in mind.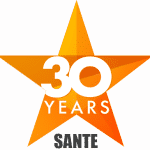 For over 30 years, Sante has been dedicated to responding immediately to your Andover reconstruction emergency. We're proud to specialize in fire and water damage reconstruction. As the cornerstone of our business, Sante has extensive fire damage repair training along with mold elimination. Let us help you quickly get your home or business back to pre-disaster condition.
Contact Us


Sante Property Damage Reconstruction
100 Peters Road
Suite B
Bloomfield, CT 06002
30 Years of Damage Reconstruction Experience
Does your Andover Home or Business have Damage?
Contact the Emergency Damage Experts @ Sante Reconstruction
Sante Damage Reconstruction
100 Peters Road
#B
Bloomfield, CT 06002
Phone: 860-216-2784
Business Hours: 24/7
CT Contractor License: 0609599