Woodstock Property Disaster Repair
Our 30 years of experience make us the best choice for property disaster reconstruction in Woodstock, CT! You'll quickly discover what a difference a professional property damage repair service makes. Fast and friendly, our trained technicians get on site quickly. We stop the spreading damage to save you time and money!
Sante Property Damage Reconstruction is a licensed and insured service. For property damage reconstruction, we are the best choice in Connecticut. We have invested in our equipment and use the latest technology. Our trainings keep us up to date on the newest innovations. Available 24/7, Sante's offers the Woodstock area emergency disaster reconstruction. Don't hesitate to contact us, day or night, for lightning fast property damage repair.
Water Damage, Mold Repair, and Fire Reconstruction
If you need disaster reconstruction, you have come to the right place! Sante Property Damage Reconstruction takes pride in our workmanship. Specializing in fire damage, mold repair, and water damage reconstruction, we solve complex issues from storms and disasters. You'll love our friendly customer service. As a licensed and insured team, you can rest assured you have made the right choice. We are professionally trained and certified. We offer assistance for insurance claims, documentation, and disaster paperwork. If you need property damage repair, we are Woodstock's premier disaster reconstruction service.
Woodstock Fire Damage Repair
Fire damage presents difficult problems for property owners. Even after the fire is out, the property damage spreads. Smoke, soot, water damage, and debris cause massive issues. From the beginning, Sante can get to you quickly to halt the damage. Our trained technicians are on hand 24/7. We take pride in our response time. Equipped and ready, you can count on us for complete fire damage repair and reconstruction in Woodstock. We eliminate the damage with workmanship you can trust.
Water Damage Reconstruction
Natural flooding, broken plumbing and sewage leaks can create a disaster in commercial properties and homes. The impact of water damage spreads fast. Our water damage reconstruction is the best in the area. We have the latest technology and tools to eliminate issues from water, moisture, and humidity. Sante prevents dangerous issues like mold growth and bacteria by sanitizing the property. If you need water damage reconstruction, we can give you the best professional results.
Mold Damage Sanitization
If you have concerns about mold or air quality, don't hesitate to contact us. Mold damage sanitization must be handled by the professionals. We are licensed and certified to treat mold damage. Our property repair and reconstruction halts the source of the problem. Usually moisture and humidity leads to mold damage repair needs. We investigate, test, and reconstruct mold damage in Woodstock. Our compassionate care respects your possessions. Do you need help now? Sante is always available, 24 hours a day!
Storm Damage Reconstruction
Commercial properties and family homes are impacted by dangerous storm damage. Our severe weather reconstruction handles issues like downed trees, high wind damage, flooding, and ice dams. We know the Woodstock area well. If you need storm damage reconstruction, we can get to you fast to completely resolve repair needs. Sante even provides board up services to secure the property. Vandalism and theft will be eliminated! Need help with storm damage insurance claims? We do that, too!
Damaged Commercial Property Reconstruction
Do you have a damaged commercial property in need of reconstruction? We are a licensed and insured disaster repair service. You can count on our craftsmanship and quality. Sante Property Damage offers the latest techniques and uses state-of-the-art tools. We are certified and trained. Commercial fire damage, flooding, storm damage, and mold are no match for our teams. When crisis strikes, we are ready! We offer free estimates to all commercial property reconstruction clients.
General Contractor in Woodstock
Sante Property Damage Reconstruction is committed to low costs and craftsmanship. Our general contracting services are licensed and certified. Large or small, we handle all general contracting projects. We are available for commercial properties and homes. If you need help now, we have emergency repairs options. Our easy to understand estimates are always free. Let Woodstock's premier general contractor take your project into professional and trustworthy hands!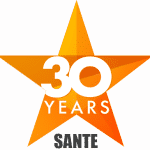 Sante Property Damage Reconstruction is a professional disaster repair service. Handling Woodstock, CT fire damage, flooding and water, toxic mold, and severe storm damage, we are available now! Our 24/7 service ensures your project is handled quickly. Our lightning fast speed halts spreading damage. We are licensed and insured with 30 years of experience. The sooner you call us, the more property damage we can halt!
Contact Us


Sante Property Damage Reconstruction
100 Peters Road
Suite B
Bloomfield, CT 06002
30 Years of Damage Reconstruction Experience
Does your Woodstock Home or Business have Damage?
Contact the Emergency Damage Experts @ Sante Reconstruction
Sante Damage Reconstruction
100 Peters Road
#B
Bloomfield, CT 06002
Phone: 860-415-4251
Business Hours: 24/7
CT Contractor License: 0609599