Windham Property Damage Repair Service
No one can ever be fully prepared for disaster reconstruction. Issues like flooding and water damage, fire disasters, toxic mold, and severe storms can hit any Windham, CT property. At Sante Reconstruction, we take pride in being ready for the worst. Our emergency service options are available 24/7. When it comes to disaster reconstruction, time is of the essence. Act now to halt the spreading damage.
Why partner with us? We are a licensed and insured property damage repair service. We have the specialized equipment to handle issues like water damage, moisture elimination, downed trees and more. Sante assists customers with insurance claims and documentation. From start to finish, we will stay by your side and provide complete property damage reconstruction.
Water Damage, Fire Disasters, and Dangerous Mold
When your home or business has disaster repair needs, Sante can be there fast. We expertly manage water damage, fire disasters, and dangerous mold. Severe storm damage, downed trees and flooded basements are common in the Windham area. Our licensed technicians are outfitted with the tools and trainings your property damage reconstruction project needs. We are a team you can count on. We have teams on standby to get on site fast, even during peak demand. Contact us today and we will even help with insurance claims and documentation.
Fire Disaster Repairs in Windham
No matter how well prepared, fire disasters can be catastrophic. In the aftermath of fire damage, property owners face soot, smoke, and first responder water damage. These issues spread quickly. When it comes to fire damage reconstruction, our repair services are top rated. We have invested in the specialized tools your project needs. As a licensed and insured company, we give customers peace of mind. Let us get on site fast to repair fire damage quickly with quality work.
Water Damage & Flooding Reconstruction
Specialized for moisture, our water damage and flooding reconstruction completely eliminates the aftermath of disaster. Sante Reconstruction has equipment to handle water and moisture quickly. Once you call us, we begin. We can act fast to stop water damage from spreading. Once we've left, you won't have to worry about mold and bacteria growth. Sante sanitizes water damaged properties. Whether you have a home or commercial property, you can count on us for water damage and flooding repair.
Windham Mold Damage
Do you see or suspect mold damage in your home or business? This dangerous problem can have massive impacts on air quality and health. Sante has expert testing options to determine what type of mold is in your structure. We know how to treat a variety of surfaces and materials. While we eliminate mold damage, we ensure health and safety. Sante Reconstruction specializes in creating healthy environments for homes and commercial properties. Free mold damage repair estimates available!
Storm Damage Repair
When weather strikes, we can reach you quickly! From ice dams to downed trees, Sante Reconstruction provides storm damage repair for complex problems like flooding and high wind damage. Our smart strategies reduce property downtime. Equipped and trained, our technicians are on standby to get on site fast. When it comes to storm damage, we have the experience and equipment you need. Sante has claims assistance and documentation help. Get us on your side to get the results you want today!
Windham Commercial Property Damage
Personalized to your needs, our Windham commercial property damage repair is top rated. We are a licensed and insured disaster reconstruction service. From flooding to fire damage, we comprehensively reconstruct commercial buildings. We take into concern special needs like expensive equipment and technology. At Sante, we always salvage what we can. If you need commercial property damage repair, we are the trusted resource for Windham.
Professional General Contracting
Fast and friendly, you can count on our general contracting options for homes and businesses. Sante Reconstruction's trained technicians are experts in their industry. With constant communication, we listen to our customer's needs and budgets. Our free and easy to understand estimates leave no confusion. At Sante, we take every general contractor project personally. We cover the labor, equipment, and materials for a comprehensive solution. Call us today for all of your Windham general contracting needs!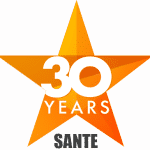 If you are in a crisis, you can count on us. Sante Property Damage Reconstruction proudly offers Windham, CT disaster repair. We get on site quickly to stabilize complex issues like water damage, fire disasters, storm damage and more. We offer 24/7 service to the area because we know time is of the essence. Call us any time, day or night to stop spreading property damage.
Contact Us


Sante Property Damage Reconstruction
100 Peters Road
Suite B
Bloomfield, CT 06002
30 Years of Damage Reconstruction Experience
Does your Windham Home or Business have Damage?
Contact the Emergency Damage Experts @ Sante Reconstruction
Sante Damage Reconstruction
100 Peters Road
#B
Bloomfield, CT 06002
Phone: 860-415-4251
Business Hours: 24/7
CT Contractor License: 0609599