Willimantic Disaster Reconstruction
If you are searching for disaster reconstruction, you have come to the right place! Sante is Willimantic's premier property damage repair team. Our services include managing issues like insurance claims and documentation. We are a certified disaster repair service. Our licensing and insurance protects our customers. Sante Reconstruction has more than 30 years of experience in our industry.
On standby, our lightning fast teams can reach you quickly. Even during high demand times, our services can get on site. We halt the spreading damage from fire disasters, flooding and water damage, severe storms, and toxic mold or hazardous materials. If you are in an emergency, you can contact us 24 hours a day, seven days a week.
Toxic Mold, Fire Damage, and Flooding Repair
For commercial properties and residential homes, our Willimantic property damage repair is on hand now. Sante Reconstruction comprehensively resolves problems like smoke, soot, moisture, humidity, standing water, and severe weather impacts. Eliminating contaminants, bacteria, debris and other issues, we create safe and healthy environments for homes and businesses. We are trained and up to date with the latest technology. Our tried and true services are timely and well-organized. Providing our customers full service care, we work with insurance companies to get your property damage the reconstruction it deserves!
Willimantic Fire Damage Disasters
After a property has sustained fire damage, you may be wondering where to go from here. Fire disasters are devastating. Lingering smoke and soot spreads quickly. Soaking into many materials, it leaves lasting fire damage. Emergency water may be increasing losses. Sante Reconstruction has the experience to completely resolve fire damage. Our trained technicians are on standby for Willimantic emergency fire repair. Getting to the structure quickly, we begin immediately. Contact us 24/7 to discover what a difference professionalism can make for your fire damage disaster.
Flooding & Water Damage Services
Bursting pipes and natural flooding can destroy homes and businesses. Sante Reconstruction is available immediately. Our water damage services resolve moisture, humidity, standing water, and dangerous bacteria. We comprehensively reconstruct flooding to fully repair commercial properties and family homes. If you are in an emergency, we can reach you. Our top rated services are the trusted source for Connecticut. In crisis, count on us to be there for all your flooding and water damage repair needs.
Willimantic Mold Damage Reconstruction
Potentially dangerous, mold damage reconstruction requires an expert. Sante's services for mold growth elimination results in safe homes and businesses. Protecting air quality, we contain the area while we work. We are not a band aid solution. Solving mold at the moisture source, we ensure it won't return after we have left. We have specialized equipment to sanitize impacted materials. If you need help with mold damage reconstruction, we are the fastest technicians in the community.
Emergency Storm Disaster Repairs
If you are in an emergency storm disaster, contact Sante Reconstruction for immediate assistance. Our services resolve problems like downed trees, high wind damage, debris, flooding, and winter weather impacts. We are a certified service that provides fast results. Quick with quality work, our 30 years of experience back us up. We take proper precautions to ensure safety. Assisting with insurance companies, we offer claims and documentation assistance! Call us any time, day or night to get on site and provide storm disaster repairs now.
Commercial Property Damage Reconstruction
We proudly serve Willimantic's commercial properties with expert damage reconstruction. For issues like standing water, mold or toxic materials, fire disasters, and storm damage, we are the trusted choice for Connecticut. At Sante Reconstruction, we have the latest tools and technology to quickly resolve complex issues. We are licensed and certified. We can create smart strategies for any commercial property damage reconstruction. Our professional repairs are a start to finish option for small and large disasters.
Willimantic General Contracting Repairs
When your commercial or residential property needs repairs, we are Willimantic's licensed general contractor. Our services include the labor, materials, and equipment. Smart and sophisticated, our solutions are backed by three decades of experience. We handle everything from carpentry to structural issues. At Sante Reconstruction, we take pride in our craftsmanship and customer service. Our customers can expect results they'll love to live with on a daily basis. When it comes to general contracting repairs, the professional service is always the right choice!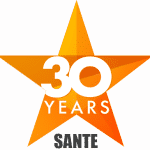 Partnering with Sante Property Damage Reconstruction means you have a 24/7 team you can trust. Our Willimantic, CT disaster repair services are designed for fire damage, flooding and standing water, severe weather impacts, and toxic mold and other materials. We get on site fast. Our response time makes us capable of halting increasing damage. With 30 years of experience, you can count on Sante in a crisis.
Contact Us


Sante Property Damage Reconstruction
100 Peters Road
Suite B
Bloomfield, CT 06002
30 Years of Damage Reconstruction Experience
Does your Willimantic Home or Business have Damage?
Contact the Emergency Damage Experts @ Sante Reconstruction
Sante Damage Reconstruction
100 Peters Road
#B
Bloomfield, CT 06002
Phone: 860-216-2784
Business Hours: 24/7
CT Contractor License: 0609599