Voluntown Property Damage Repair
In the aftermath of a disaster, you may need emergency assistance. Our Voluntown, CT property damage reconstruction is on standby now. Sante Reconstruction is a professional service for home and business disaster repair. Our services are top rated for speed and skill. Certified and insured, you can count on us to get your property up and running again.
Sante's trained technicians have access to the best equipment available. By using the newest technology, we reduce timelines and budgets. We offer 24/7 assistance and free estimates. When it comes to fire damage, flooding, toxic mold or storm damage, you want a professional at your side. We will even assist with insurance claims and paperwork to discover the most cost effective property damage repair process for you!
Fire Damage, Toxic Mold, and Storm Repair
From top to bottom, Sante comprehensively reconstructs property damage in Voluntown. Our services are designed to manage fire damage, toxic mold, and severe storm damage repairs. We eliminate complex issues stemming from soot, moisture, humidity, and standing water. If your home or commercial property has been impacted by a disaster, we are the certified choice. Sante Reconstruction has more than 30 years of experience with property damage repairs. Step by step, we can methodically return your house or business to its pre-loss state or better. Contact us any time, day or night, to begin the disaster reconstruction process professionally.
Fire Disaster Repairs
Even after the fire is extinguished, the losses continue. Issues like smoke, soot, debris, and emergency water spread. Soaking into the building, these destructive elements must be stopped. Sante Reconstruction arrives on site and begins. We halt the continuing damage. Our fire disaster repairs in Voluntown are available now. We help coordinate insurance claims and reconstruction. When you need emergency fire damage reconstruction, Sante is licensed and insured with the fastest service in the area.
Voluntown Water Damage Reconstruction
From natural disasters to sewage backups, we can handle your water damage reconstruction. When you partner with Sante Reconstruction, we arrive on site fast. By halting spreading water damage, we save you money. Expert technicians are outfitted with the latest technology to manage moisture, humidity, standing water, and bacteria. No matter how dirty the job, Sante takes care of it. Our water damage repair services are available 24/7 to expertly reconstruct homes or commercial properties fast.
Mold Growth Elimination
For mold growth elimination, you can count on Sante Property Damage Reconstruction. We specialize in mold damage. Our expert testing services determine the specific type of mold to treat it properly. Using zero scare tactics, we comprehensively repair mold damage. While they work, our trained technicians ensure air quality and safety. At Sante, our first concern is always your health. We proudly serve Connecticut homes and businesses with the best mold growth elimination in the area.
Voluntown Storm Damage & Flooding
Blizzards, high wind damage, ice dams, and flooding all impact Voluntown, CT properties. Our expert storm damage and flooding reconstruction is available now. Even during peak demand, our team can reach you. We work hard to eliminate storm damage. We proudly offer 24/7 service to the area. When it comes to severe storm property damage, you can count on our more than three decades of experience in property reconstruction. Contact us now to receive immediate assistance!
Commercial Property Damage Repair
At Sante Reconstruction, we understand the regulations surrounding commercial property damage repair. When it comes to disaster reconstruction, we are the specialists. Our trained technicians are always ready for the worst. Licensed and certified, we are an insured service that protects you. Working with insurance claims, we discover the best routes for your commercial property damage project. We work hard to meet budgets and timelines. When you partner with us, you can expect professional business repairs that last.
Professional General Contracting
Our general contracting can be personalized to commercial properties, medical facilities, family homes and more. Sante Property Damage Reconstruction has an extensive portfolio from our 30 years of experience. Working quickly without sacrificing quality, we create smart strategies for general contracting. We are available now with our friendly customer service and free estimates. Our easy to understand quotes include the labor, materials, and equipment. We take pride in creating home and business repairs you'll love! Call us to schedule a general contracting estimate in Voluntown.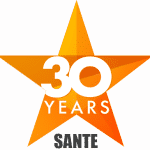 By partnering with Sante, you can get the solutions your property damage reconstruction deserves. We proudly serve Voluntown, Connecticut with expert disaster repairs. Our 24/7 service means that we can reach you when it matters most. Using our 30 years of experience, we create the best strategies for fire damage, flooding, water damage, and toxic mold. Contact us any time, day or night, to get immediate disaster reconstruction assistance.
Contact Us


Sante Property Damage Reconstruction
100 Peters Road
Suite B
Bloomfield, CT 06002
30 Years of Damage Reconstruction Experience
Does your Voluntown Home or Business have Damage?
Contact the Emergency Damage Experts @ Sante Reconstruction
Sante Damage Reconstruction
100 Peters Road
#B
Bloomfield, CT 06002
Phone: 860-415-4251
Business Hours: 24/7
CT Contractor License: 0609599