Property Reconstruction in Sprague
To schedule property damage reconstruction in Sprague, call us any time day or night. When it comes to disaster repair, it is better to be safe than sorry. Sante Reconstruction is a professional service that is licensed and insured. We take every precaution to protect our customers during property damage repairs. Fire damage, flooding and water, severe storm damage, and toxic mold are just a handful of our specialized reconstruction options.
On standby now, our trained team can reach you quickly. Top rated for our response time, Sante has more than three decades of experience in the industry. If you need help, we are the trusted resource for Sprague, CT. We proudly serve commercial properties and homes with expert property damage reconstruction.
Sprague Fire Disaster, Water Damage, and Toxic Mold
Sadly, properties face disaster repair needs every day. At Sante, we know how emotional and stressful property damage repairs can be. As a trained team, we are always prepared for the worst. When you partner with Sante, we can provide expert assistance with insurance claims and documentation. By working with your insurance company, we discover the smartest strategies for your disaster repair. Fire disasters, water damage, and toxic mold are common in the area. Let us fully reconstruction Sprague, CT property damage with tried and true professionalism.
Fire Damage Reconstruction
Our advanced equipment and techniques quickly reconstruct fire damage in Sprague. By using the latest technology, we eliminate smoke, soot, water damage, and debris. Sante Reconstruction takes pride in our care of the community. We collaborate with insurance companies to provide cost effective fire damage repair. Our 24/7 customer service allows you to reach us when you need us. Once on site, we halt spreading damage to save you costs. After disaster, you need professional service. We are Sprague's licensed and insured fire reconstruction team.
Sprague Water Damage Repairs
For natural disasters or plumbing bursts, we can eliminate water damage repair needs. Our systematic steps create quick and quality solutions. Sante Reconstruction sanitizes water damaged possessions to save what we can. Our advanced methods stop mold, humidity, bacteria, and moisture issues. If you are in a water damage emergency, we can get on site fast. Allow us to completely resolve water damage with the smartest and fastest disaster team in the Sprague area.
Mold Damaged Properties
Designed for mold damaged properties, our disaster repair services completely eliminate dangerous hazards. Mold damage is a serious health concern. At Sante Reconstruction, we test mold to determine the risks. We use zero scare tactics. While we repair mold damage, we protect air quality by containing the space. Our first goal is always the safety of families and employees. If you have a mold damaged property, Sante has services for commercial properties and residential homes. Free estimates available now!
Natural Disaster & Storm Damage Repair
High wind damage, ice dams, downed trees, and flooding are just a few of our expert services. Our natural disaster and storm damage repair takes the process step by step with smart solutions. Providing claims assistance and documentation, we find the most cost effective path for your property. Serving commercial clients and family homes, Sante Reconstruction is the fastest disaster repair team in the Sprague area. We can get on site now to stop the damage from increasing. Contact our 24/7 customer service to begin storm damage repair.
Commercial Property Reconstruction
Created to best serve businesses, our commercial property reconstruction team is licensed and insured. We take the proper precautions your business repairs need. Ensuring safety while we work, we protect property owners. Sante Reconstruction has emergency hours to be there when you need us most. From the beginning, we assess the best strategies for you by working with insurance companies and claims. Our commercial property damage reconstruction is well-organized and efficient. Get the results you deserve with our commercial disaster services.
Licensed General Contracting
Our innovative solutions for general contracting create cost effective and lasting results. Our commitment to customers and craftsmanship has kept us in business for more than 30 years. Inspired by excellence, we are top rated for speed and service. We are licensed and insured. Taking proper precautions, you can have peace of mind while we work. Sante Reconstruction's quotes cover the labor, materials, and equipment. Whether you need large or small general contracting, we are available now with a free estimate!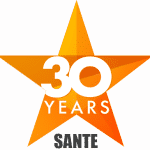 Affordable and innovative, Sante Property Damage Reconstruction is proud to serve Sprague, CT. Our trained technicians get on site with fast and professional service. With 24/7 hours, you can count on us in crisis. Our disaster repair handles fire damage, flooding, storm damage, and toxic mold. Contact us today for emergency service or to schedule an appointment. You won't regret using our more than three decades of experience for your disaster reconstruction.
Contact Us


Sante Property Damage Reconstruction
100 Peters Road
Suite B
Bloomfield, CT 06002
30 Years of Damage Reconstruction Experience
Does your Sprague Home or Business have Damage?
Contact the Emergency Damage Experts @ Sante Reconstruction
Sante Damage Reconstruction
100 Peters Road
#B
Bloomfield, CT 06002
Phone: 860-216-2784
Business Hours: 24/7
CT Contractor License: 0609599