Scotland Property Damage Repair
Sante Property Damage Reconstruction has more than three decades of experience. Personalized to our Scotland, CT customers, our property damage repair is top rated. We invest in our gear and technology. Using the latest techniques, we reconstruct fire damage, toxic mold, severe weather damage and more. Sante is a licensed and insured property damage repair service.
At Sante, we help customers with overwhelming issues like insurance claims, paperwork, and documentation. With 24/7 service options, we can get on site quickly to stop damage from spreading further. Our trained technicians are on standby to be there when you need us most! Our 30 years of experience allows us to find the smartest strategies for commercial businesses and home property damage repair.
Fire Damage, Flooding, and Toxic Mold Reconstruction
Disaster repairs can be devastating to the budget of home and business owners. Our services for fire damage, flooding, and toxic mold reconstruction investigate the best possible way to repair property damage. Sante Reconstruction is dedicated to our Scotland, CT customers. During crisis, we can reach you quickly. After the first responders have left, we come in and work fast. We reduce downtime and costs by using the newest technology and trainings. As a trusted resource, Sante is certified and insured. This provides our disaster repair customers with true peace of mind. Contact us any time, day or night, for professional property damage repairs.
Fire Disaster Repair Service
There is nothing that compares to fire disasters. Moving faster than imaginable, fire destroys homes and businesses. Even after the fire is out, smoke and soot soak into the structure. First responder water damage, so essential in the crisis, spreads. Sante's fire disaster repair services get to the building quickly to halt the damage. We contain dangerous situations. Licensed and insured, you can trust our professionalism. We even assist with insurance claim needs to get you the results you deserve!
Scotland Water Damage Reconstruction
At Sante, we know how to treat water damage. Our water damage reconstruction services use the latest equipment to eliminate moisture and humidity. If water damage is not repaired professionally; dangerous mold and bacteria will grow. We comprehensively reconstruct homes and commercial properties from natural flooding and plumbing breaks. Are you in an emergency? Sante Reconstruction offers 24/7 service for water damage repairs. When you need help, we are Scotland, CT's reliable and trustworthy service.
Mold Damage Repair
Specializing in mold, our mold damage repair technicians are skilled and experienced. Before we act, we test the mold to determine the best course of action for your reconstruction. Sante Reconstruction's first priority is health and safety. While we repair the area, we contain it to prevent the spread of hazardous mold spores. If you need mold damage repair, we strongly recommend using a licensed mold damage repair service. Our free quotes are available for homes and commercial buildings.
Storm Reconstruction Services
When you have encountered severe weather, you can count on us! Sante's storm damage reconstruction services are top rated. We reach the site fast. Once there, we can begin halting storm damage. Flooding, winter weather, ice dams, downed trees and more are just a few of our experienced storm reconstruction services. We proudly serve Scotland with 24/7 emergency hours. The sooner we reach you, the more storm damage we can prevent! Don't hesitate to call on us in crisis.
Commercial Property Damage
Our trained and licensed services specialize in commercial property damage repair. From large complexes to retail shops, we know how to completely resolve damage. We handle issues like commercial fire disasters, flooding, toxic mold, and hazardous materials. No matter what you are facing, we can handle it. Sante Reconstruction works with commercial insurance claims to get you the help you deserve today. We offer free estimates to large and small commercial repair clients.
Scotland General Contractor
We are Scotland's trusted general contractor. Our 30 years in the industry have taught us how to act quickly with quality work. We reconstruct properties with specialized or remodeling needs. Sante Reconstruction is insured and certified to protect you. Available for commercial properties and homes, we handle it all. Our easy to understand quotes are always free. Including the labor, equipment, and materials, we are a comprehensive solution for any general contracting job in Scotland.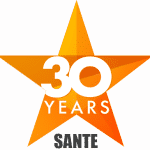 When you partner with Sante, you will be working with Scotland, CT's premier disaster repair service. We handle property reconstruction for fire disaster, water damage, severe storms, and hazardous materials. Our 24/7 service ensures we can reach you quickly and begin property damage repairs. Outfitted with the latest technology, we reduce downtime for homes and commercial properties fast!
Contact Us


Sante Property Damage Reconstruction
100 Peters Road
Suite B
Bloomfield, CT 06002
30 Years of Damage Reconstruction Experience
Does your Scotland Home or Business have Damage?
Contact the Emergency Damage Experts @ Sante Reconstruction
Sante Damage Reconstruction
100 Peters Road
#B
Bloomfield, CT 06002
Phone: 860-415-4251
Business Hours: 24/7
CT Contractor License: 0609599