Putnam Disaster Repair & Reconstruction
When it comes to Putnam, CT disaster repair, put your project in professional hands! Sante Property Damage Reconstruction has more than 30 years of experience. If you are ready for reconstruction, we can help now. Sante has 24/7 emergency services. We know that the sooner we get on site, the more damage we can halt. Contact us immediately for fast and friendly disaster repair.
What do we do? We completely eliminate property damage. Whether you have experienced fire or water damage, toxic mold, severe storms or commercial damage, Sante is the premier choice. We are licensed and certified. Available to assist with claims, we work with insurance companies to get you the results you deserve!
Water Damage, Fire Disasters, and Mold Growth
No matter what you are facing, we can handle it. Sante Reconstruction takes pride in our speed, skill, and specialized services. Our expert technicians are certified in their field. Mold growth, fire disasters, water damage and severe storms are just a few of our services. We have the testing, equipment, and experience you need. We care about the Putnam, CT community. Serving businesses and homes, we are available for commercial or residential reconstruction. Contact us today to discover what professional disaster reconstruction can do for your project.
Fire Damage Reconstruction
The aftermath of a fire is overwhelming. Our smart strategies use step by step methods to completely eliminate fire damage. After the first responders have left, we get on site fast. We stop the spreading smoke, soot, and water damage. Our three decades of experience ensure the best results for commercial and residential clients. Whether you have a fire damaged home or commercial property, our experienced team can help. Contact us today for comprehensive fire damage reconstruction!
Putnam Water Damage Repair
Invasive and rapid, water damage seeps into places you would never imagine! At Sante Reconstruction, we know how to contain water damage repair needs. Our services utilize the latest equipment to cut timelines and budgets. Preventing hazardous concerns, we make sure issues like mold and bacteria are eliminated. Assisting with insurance companies, we offer documentation and claims help. We are the licensed and insured choice for natural flooding, sewage, plumbing breaks and flooded basements in Putnam.
Mold Damage Elimination
Requiring specialized skills, mold damage elimination needs to be started at the source. Sante Reconstruction locates the moisture feeding mold overgrowth in homes and businesses. Our mold repair offers testing services to accurately identify the type of mold you have with zero scare tactics. While we work, we contain the impacted space to ensure air quality. With so many hazardous concerns, mold damage elimination should always be handled by a professional and certified service. Sante's mold reconstruction offers free estimates for commercial properties and residences.
Severe Storm Damage Reconstruction
Storms damage is a serious issue for home and business owners. At Sante Reconstruction, we are top rated for our speed and specialized skills. We get on site fast to quickly eliminate downed trees, high wind damage, flooding, ice dams and more. You'll love our results and quality workmanship. We provide assistance with insurance claims and documentation. Our 24/7 availability means you can count on us when it matters most. Call us today to discover our smart strategies for Putnam severe storm damage reconstruction.
Putnam Commercial Property Repair
Serving the whole of Putnam, we expertly resolve commercial property damage repair needs. Our services are licensed and insured. When you partner with Sante Reconstruction, your business will be in the best hands. We have more than 30 years of experience solving complex disaster repairs like commercial fire damage, storm disasters, toxic mold and more. Sante provides clients with peace of mind. No matter large or small, we offer comprehensive commercial property repair for every customer.
Licensed General Contracting
Trustworthy and reliable, our general contracting services are licensed. You can count on our certified care, craftsmanship, and costs. Our free quotes cover the labor, equipment, and materials. You'll love our workmanship and friendly service. We are available for emergencies, commercial clients, and homes. Sante Reconstruction has 30 years of experience with disaster repair. We are the fastest and most trusted general contractor in Putnam, CT! Don't hesitate to contact us for any reconstruction or repair job, day or night.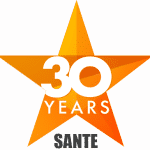 We are Putnam, CT's trusted disaster reconstruction service! Our 30 years of experience give us unique insight to complicated jobs. Fire damage, flooding and water damage, toxic mold, and severe weather are no match for Sante's trained technicians. We offer Putnam service 24 hours a day, seven days a week. Free quotes for every property damage repair customer!
Contact Us


Sante Property Damage Reconstruction
100 Peters Road
Suite B
Bloomfield, CT 06002
30 Years of Damage Reconstruction Experience
Does your Putnam Home or Business have Damage?
Contact the Emergency Damage Experts @ Sante Reconstruction
Sante Damage Reconstruction
100 Peters Road
#B
Bloomfield, CT 06002
Phone: 860-415-4251
Business Hours: 24/7
CT Contractor License: 0609599