Preston Disaster Reconstruction Services
When disaster hits, Sante Reconstruction gets on site. We are a professional property damage repair service. Licensed and certified, we offer the fastest reconstruction in Preston, Connecticut. Our services are tailored to our customers. We systematically resolve fire damage, flooding, storm damage, toxic mold and much more.
We proudly serve homes and businesses in Preston. Our reputation for excellence has kept us in business for more than three decades. Our years of experience have created a team that is always ready for the worst. Sante's skilled technicians are leaders in their industry. Our specialized property damage reconstruction works quickly while never sacrificing quality. Don't hesitate to contact us 24 hours a day, seven days a week for expert disaster repair.
Fire Disasters, Water Damage, and Toxic Mold
No one can be fully prepared for disaster. In the aftermath of fires, water damage, toxic mold, and severe storm damage, you may be overwhelmed. After the first responders leave, Sante Reconstruction arrives. Our disaster repair services are fast and friendly. We understand how stressful property damage reconstruction can be. By working with insurance claims and paperwork, we can help you find the smartest solutions for property damage. We work hard to keep costs down and craftsmanship high. Call us any time to schedule an appointment or receive emergency disaster reconstruction.
Preston Fire Damage Repair
Where do you start after fire damage? Contact Sante Reconstruction immediately. When it comes to fires, time is of the essence. We can arrive quickly to stop spreading smoke and soot. First responder water may be soaking the property. Sante creates smart strategies for fire damage repair. We work with insurance companies to investigate the best options for home and commercial fire damage. We have the training and specialized equipment your fire damage reconstruction needs! Free estimates are always available.
Water Damage & Flooding Reconstruction
Sante Reconstruction can minimize losses from water damage and flooding. Whether you have a natural disaster or burst pipes, we know how to handle it. We take pride in our speed and skill. Our more than 30 years of experience allow us to act fast. By quickly assessing, we discover the best way to halt spreading water damage and flooding. Sante offers 24/7 service because we understand that it is imperative to act swiftly. Count on us in a water damage reconstruction crisis to return your Preston home or business to normal.
Mold Damaged Properties
We are the trusted resource for mold damaged properties in Preston, CT. By utilizing our more than three decades of experience, we work quickly. Our expert mold testing determines which variety of mold your property is experiencing. Certified and friendly, our technicians keep your health and safety at the forefront. While we work, we contain the area. This protects air quality. When it comes to mold damaged properties, our professional reconstruction services are the right choice.
Preston Storm Damage Repair
Storm damage is a major contributor to property damage in Preston, CT. Flooding, ice dams, downed trees, high wind damage and more create severe losses. At Sante Reconstruction, our storm damage repair is full service. We provide assistance with insurance claims, paperwork, and board up options. While we work, we secure the property. You won't have to worry about further water damage or theft. Sante's Preston storm damage reconstruction offers 24 hour a day customer service. Let us get on site and halt spreading storm damage now!
Commercial Property Reconstruction
Sadly, disaster repair needs can impact Preston commercial properties. We are a licensed and insured service. Taking it step by step, we systematically reconstruct commercial property damage. We are available any time, day or night. If your business or facility has experienced fire damage, water and flooding, toxic mold or materials or severe weather damage, we can help. Sante Reconstruction takes pride in our speed and skill. Allow us to create a personalized plan for complete commercial property damage reconstruction today!
Preston General Contractor
No matter what your structure needs, Sante's general contracting services can handle it. We have the unique ability to work quickly without sacrificing quality. We serve commercial facilities and family homes. Licensed and insured, we protect our customers from liability. We have a keen insight as a general contractor due to our 30 years of experience. Our service technicians are leaders in their field. Keeping communication open, we can make your dreams a reality. Contact us today to schedule a free general contracting estimate.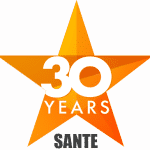 Sante Reconstruction is the best disaster repair service in Preston, Connecticut. By working with insurance claims, we create smart, cost effective property damage reconstruction. If you have experienced fire damage, flooding, severe storm damage or toxic mold, we can help with 30 years of experience backing us. Put your project in good hands with Sante's expert property damage repair services.
Contact Us


Sante Property Damage Reconstruction
100 Peters Road
Suite B
Bloomfield, CT 06002
30 Years of Damage Reconstruction Experience
Does your Preston Home or Business have Damage?
Contact the Emergency Damage Experts @ Sante Reconstruction
Sante Damage Reconstruction
100 Peters Road
#B
Bloomfield, CT 06002
Phone: 860-415-4251
Business Hours: 24/7
CT Contractor License: 0609599