Pomfret Property Damage Reconstruction
Property damage reconstruction in Pomfret, CT does not have to be a disaster! Our emergency repair services are professional and certified. Serving clients with personalized options, we resolve issues like fire damage, flooding, water damage, and toxic mold. Sante Property Damage Reconstruction proudly serves commercial properties and residential homes.
Our 24/7 service makes us the fastest disaster reconstruction service in the area. Fully equipped, we have the latest tools and technology. Sante takes pride in our quality workmanship and response times. We work with client needs like insurance claims, documentation, and complex paperwork. With property damage reconstruction, time is of the essence. Call us today to completely repair property damage.
Fire Damage, Mold Reconstruction, and Flooding
For emergency property damage, we are the professional choice. Whether your property has fire damage, mold reconstruction needs or flooding repairs, we can get it done fast. In the aftermath of disaster, you may be overwhelmed. Our property damage repair quickly resolves the situation with quality workmanship. Our trained technicians are on hand and outfitted with latest equipment. Sante's trainings and tools save our customers time and money. If you need property damage reconstruction, call Sante. You'll never regret partnering with a professional disaster repair service.
Fire Damage Repairs in Pomfret
Created for you, our fire damage repair strategies quickly stop spreading damage. Issues like smoke, soot, emergency water and debris linger. We know how to get on site fast to begin the process of fire damage reconstruction. Our services include eliminating soot and smoke. We salvage cherished possessions and expensive equipment. From start to finish, our trained technicians will be at your side. If you need fire damage help, Sante Property Damage Reconstruction can create smart and sophisticated solutions.
Flooding & Water Damage Reconstruction
Water damage reconstruction requires a professional. Sante is available now to completely repair water damage and flooding. We have the newest tools that reduce labor time and hazardous concerns like mold. Investigating first, we discover the best solutions for commercial and residential properties. Our skilled technicians have years of experience handling water damage reconstruction. If you are in emergency flooding, we have 24/7 hours to get to you fast! With water damage repair, it is essential to call in the professionals quickly. Contact us now for quick and quality flooding and water damage reconstruction.
Mold Damage Repair & Treatment
Mold is a hazard for households and businesses. Our mold damage repair treats mold at the source. Sante offers expert testing services to identify the type of mold impacting the property. Solving the problem at the source, we discover where the moisture is coming from and halt it. During our work, we contain the mold damage repair area to stop the spread of spores. Our priority is always your health and safety. We are available 24 hours a day for mold reconstruction.
Pomfret Storm Damage Reconstruction
Storm disasters can strike at any time! At Sante, we are always ready for the worst. Our storm damage reconstruction can reach you quickly. Once we are on site, we act fast. We eliminate hazardous downed trees, flooding, water damage, ice dams, and high wind damage. Working with insurance claims, we provide assistance for unique needs like documentation and paperwork. If you are searching for storm damage reconstruction in Pomfret, Connecticut, we are the licensed and insured team.
Commercial Property Damage Contractor
For commercial property damage, Sante is a licensed and insured option. We offer the fastest service for businesses in our area. Dedicated to our clients, we make your commercial reconstruction project our priority. We have already invested in our equipment, trainings, and team to get you the results you deserve. With over 30 years of experience in disaster repair, we are fast on our feet. If you need commercial property damage repair and reconstruction, Sante will create solutions you love! Free estimates available.
Pomfret General Contracting
Sante Property Damage Reconstruction has more than three decades of experience with general contracting. Our years of disaster reconstruction have created a fast and functional team. Covering the equipment, labor, and materials, our general contracting options are easy to understand. We are dedicated to our craftsmanship and Pomfret customers. As the area's premier general contractor, we are licensed and insured. Our free quotes are available for large and small general contracting projects.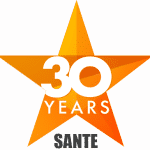 Sante Property Damage Reconstruction is dedicated to our Pomfret, Connecticut customer's needs! For lightning fast disaster repair, we are the professional choice. Licensed and insured, we create sophisticated strategies for property damage repair. Fire damage, flooding, storms, and toxic mold are just a handful of our specialties. Kind and compassionate, you can count on us to get you through disaster reconstruction.
Contact Us


Sante Property Damage Reconstruction
100 Peters Road
Suite B
Bloomfield, CT 06002
30 Years of Damage Reconstruction Experience
Does your Pomfret Home or Business have Damage?
Contact the Emergency Damage Experts @ Sante Reconstruction
Sante Damage Reconstruction
100 Peters Road
#B
Bloomfield, CT 06002
Phone: 860-216-2784
Business Hours: 24/7
CT Contractor License: 0609599