Killingly Property Damage Repair
We proudly offer Killingly, Connecticut expert disaster reconstruction! From the very beginning, we act fast to stabilize property damage so the repair can begin. Sante Reconstruction is committed to our craftsmanship and customers. After fire damage, flooding and water, severe storm damage or toxic mold, we know how overwhelmed you may be. We take the disaster reconstruction process step by step to get you through it. Our services are licensed and insured with trusted property damage repair results.
Our 30 years of experience means that you can rest assured you've made the right choice. Trained and equipped, managing disaster is what we do best. We are professionals with integrity. Sante Property Damage Reconstruction has 24/7 emergency hours. When it comes to disaster repair, the sooner you call us, the better. Let us stop spreading damage to save you time and money.
Fire Damage, Water Disasters, and Mold Repair
For family homes or businesses, we are experts in our field. Our Killingly disaster reconstruction skillfully repairs fire damage, water disasters, mold repair, and storm damage. If you are in crisis, we are the team you can trust. Sante Reconstruction is certified and licensed. Our professionalism and integrity have kept us in business for more than 30 years. If you need property damage repairs, we can get to you fast with our 24 hour a day, seven day a week service. Count on us even when demand is high!
Fire Disaster Reconstruction
Even if a fire has only impacted one area of a structure, smoke and soot may be spreading to others. First responder water, so crucial to halting fire damage, is invasive and reaches hard to believe places. Sante Reconstruction knows how to halt the damage from a commercial or home fire disaster. Our fire disaster reconstruction services are licensed and insured. We are fire damage repair professionals. Our 30 years of experience means that your project will be expertly handled. We even provide claims assistance and documentation for our customers!
Killingly Water Damage Repairs
From natural flooding to pipe breaks, Sante Reconstruction creates fast water damage repairs. Our disaster reconstruction is licensed and insured. Invested in our tools, we have the latest water equipment to resolve issues like humidity, moisture, and mold. When it comes to water damage, the professional choice is the correct one. Sante offers free repair estimates for commercial properties and homes. No matter how extensive your water damage repairs are, we can help halt the damage.
Mold Damage Reconstruction
Mold damage is a hazardous issue. Impacting health and safety, mold damage reconstruction should be handled with certified care. Our trained technicians offer qualified testing options. While we work, we contain the space to prevent the spread of dangerous spores. Sante Reconstruction offers mold repairs for businesses and residences. You can count on our tried and true mold damage reconstruction! After we've left, mold won't return. Contact us today and we'll create smart strategies for your Killingly home or business.
Storm Damage Services
Storm damage can come in many forms. High wind damage, flooding, ice dams, and even lightning strikes impact Killingly properties.  Sante Reconstruction proudly serves homes and commercial properties. Step by step, we resolve storm damage repair. We methodically eliminate issues stemming from moisture, humidity, and downed trees. Sante even assists with insurance claims and documentation needs. If you are in a storm damage reconstruction emergency, we are available with 24/7 service! When it comes to crisis, you can count on Sante.
Commercial Property Damage Repair
Industrial settings, apartment complexes, and retail buildings are just a handful of commercial property damage repairs we've completed. Our 30 years of experience in Killingly, CT ensures the success of any business reconstruction. Sante handles issues like fire damage, water and flooding, dangerous mold, and storm damage for businesses. Our commercial reconstruction is top rated and trustworthy. Sante happily helps with difficult insurance claims and paperwork. We are your licensed and insured commercial property damage service.
Killingly General Contracting
From top to bottom, we provide structures with expert general contracting in Killingly. Our skilled teams have the equipment and tools you need. Easy to understand, Sante's free estimates make the reconstruction process simple. We have more than three decades of experience in the area. Sante Reconstruction is licensed and insured. If you need a trusted general contractor, you have come to the right place. Contact us for all of your commercial or home general contracting needs!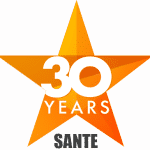 At Sante Property Damage Reconstruction, we deliver what we promise. Our disaster repair services are the trusted resource for Killingly, Connecticut. We work with insurance claims. Certified and licensed, you can count on us in any crisis. If you need emergency assistance, our property damage repair is available for fire damage, flooding, toxic mold, storm disasters and much more!
Contact Us


Sante Property Damage Reconstruction
100 Peters Road
Suite B
Bloomfield, CT 06002
30 Years of Damage Reconstruction Experience
Does your Killingly Home or Business have Damage?
Contact the Emergency Damage Experts @ Sante Reconstruction
Sante Damage Reconstruction
100 Peters Road
#B
Bloomfield, CT 06002
Phone: 860-216-2784
Business Hours: 24/7
CT Contractor License: 0609599