Hampton Disaster Reconstruction Services
If your Hampton, CT property has faced disaster, you can count on us in a crisis! Sante Property Damage Reconstruction delivers what we promise. We have qualified disaster repair technicians on standby for emergency service. Flooding and storms, fire disasters, water damage, toxic mold, and severe winter weather are no match for us. We have invested in the best equipment to keep you safe.
Highly trained and efficient, our team is the fastest in the area. When it comes to disaster reconstruction services, speed is essential. The sooner we get on site, the more damage we can halt. Sante Reconstruction is licensed and certified. We offer 24/7 reconstruction service to be there when you need us most.
Fire Damage, Flooding, Mold, and Storm Repair
We are experts in our industry. Fully trained and certified, you can count on Sante to provide what we promise. Storm repair, toxic mold, flooding or fire damage are just a handful of our service options. You'll love our speed and workmanship. We take the time to investigate the best strategy for your home or business. We get you up and running as quickly as possible. Sante Property Damage Reconstruction provides free estimates for every customer. When you partner with us, you are getting a professional and insured team on your side.
Hampton Fire Damage Reconstruction
Fire damage reconstruction is a specialized service. Once burned, many materials become toxic to home and business owners. We have the experience and skill to fully reconstruct fire damage. Halting rapidly spreading smoke and soot, we can save more of your property. Sante Reconstruction is licensed and insured. Let us assist with complicated insurance claims and documentation to save you time and money. We'll get you the results you deserve and need for fire damage repair.
Flooding & Water Damage Repair
Natural water flooding, plumbing breaks and leaking roofs create water damage repair needs. Sante Property Damage Reconstruction is dedicated our customers. In a water damage emergency, we can get to you quickly! Our trained teams are on standby, 24 hours a day, seven days a week. If not property treated, water damage can lead to issues like toxic mold and bacteria growth. When you partner with Sante, you can count on us to create smart solutions for commercial properties and homes.
Mold Growth Reconstruction in Hampton
Hazardous and dangerous, mold growth reconstruction should not be attempted by anyone but the professionals. Our mold repair services are licensed and certified. Our insured technicians are trained in their field. Sante Reconstruction knows how to contain the area and prevent the spread of mold spores and protect air quality. Investigating the impacted space, we discover the source of the problem and eliminate it. Don't leave mold damage reconstruction to anyone but the specialists.
Storm Damage Repair
Serving the whole of Hampton, Connecticut, we provide comprehensive storm damage repair. Sante Reconstruction is the fastest disaster service in the area. We work with customer's insurance claims and documentation needs. From downed trees to high wind damage, we handle it all. If you are in an emergency, we can reach you quickly to halt spreading storm damage. Sante is licensed and insured. When you partner with a professional storm damage repair service, you can count on getting the results you deserve.
Commercial Property Reconstruction
At Sante, we know how much your business matters to you! We have one, too. Our commercial property reconstruction is tailored to the unique needs of any business. Serving large or small clients, we handle disasters like fire damage, toxic mold, severe storms, and flooding. No matter what you are facing, Sante has the experience needed to resolve it fast. Let us get on site today and begin the step by step process of professional commercial property reconstruction.
Hampton General Contractor
We are Hampton's premier general contractor. Available for everything from commercial properties to family homes, we reconstruct any building. Our communication allows us to meet customer needs. Available 24/7, we can quickly resolve any structure's problems. Sante Reconstruction's 30 years of experience ensure the best results for you. Our easy to understand estimates are free for small or major general contracting projects! Contact us today for fast and friendly service you can trust.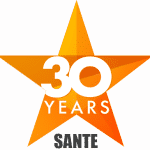 Why partner with Sante Property Damage Reconstruction for your Hampton, CT disaster repair? Our 30 years of experience means you will get the results you want. We are proud to specialize in fire damage, water and flooding, mold, and severe storm damage. We know how to eliminate complex issues for homes and businesses. Licensed and insured, we have 24/7 service with free estimates.
Contact Us


Sante Property Damage Reconstruction
100 Peters Road
Suite B
Bloomfield, CT 06002
30 Years of Damage Reconstruction Experience
Does your Hampton Home or Business have Damage?
Contact the Emergency Damage Experts @ Sante Reconstruction
Sante Damage Reconstruction
100 Peters Road
#B
Bloomfield, CT 06002
Phone: 860-216-2784
Business Hours: 24/7
CT Contractor License: 0609599