Griswold Property Disaster Repair
Sante Reconstruction provides expert property disaster repair for Griswold, CT! Our services are certified and insured. On hand now, our trained teams are on standby for emergency reconstruction due to fire damage, flooding, toxic mold, and storm damage. We halt spreading smoke, soot, and water damage to reduce losses. Sante has more than 30 years of experience reconstructing property damage.
At Sante, we work with property owner's insurance claims. Our smart strategies for disaster repair find the best solutions for you. Cost effective with quality work, we are the premier reconstruction service for Griswold. When time is of the essence, you can count on our fast and friendly service. Contact us 24 hours a day, seven days a week for property disaster repair.
Fires, Toxic Mold, and Water Damage Reconstruction
Sante Reconstruction meets or exceeds state licensing requirements for disaster reconstruction. Our services are personalized for every client. If you need emergency service, we get on site quickly. Our speedy arrival allows us to stop damage from increasing losses. Spreading faster than imaginable, smoke, soot, and water quickly soak into homes and businesses. We have the know-how to completely eliminate property damage reconstruction needs. Leaders in their field, our trained technicians expertly resolve disaster repairs. When it comes to crisis, home and commercial property owners can count on Sante Reconstruction.
Fire Damage Repair Services
Fire damage repair is an investment in your future. Whether you have a commercial property or a family home, you can come back from fire disasters. Sante Reconstruction has 30 years of experience in the industry. By using the latest equipment and technology, we reduce downtime and losses. We know how fire, heat, smoke, and soot impact properties. Our trained technicians are on hand to get to you fast. If you are in an emergency, you can trust our 24/7 service. Partner with Sante for fire damage repairs that systematically reconstruct the structure.
Griswold Water Damage Services
Our superior results have kept us in business for more than 30 years! If you need professional water damage services, our property repairs and reconstruction are the best in the Griswold area. We eliminate humidity, standing water, moisture, and bacteria. Our water damage repair sanitizes homes and businesses. After we've left, you won't have to worry about air quality, mold and other hazards. Sante Reconstruction is committed to our customers. We even provide insurance claims assistance. Allow us to create cost effective water damage repairs for you today!
Mold Damage Repair
Stemming from moisture issues, mold damage can happen to anyone. Spreading via spores, mold overgrowth can create a serious health problem. At Sante Reconstruction, we create healthy homes and businesses. Our mold damage repair is top rated for speed and safety. Certified and trained, our technicians protect air quality while we work. By using professional testing options, we identify the mold impacting your property. Call us today to learn more about how our mold damage repair services can help you!
Severe Weather & Storm Damage
From winter weather to downed trees, we understand that disaster can strike at any time. Sante Reconstruction takes pride in our ability to reach you in a crisis. We systematically reconstruct storm damage from severe weather. Our more than three decades of experience have created a lightning fast team dedicated to our customers and workmanship. We resolve complex issues from moisture, humidity, debris, high wind damage and more. Looking for more information? Call Sante Reconstruction any time, day or night for severe weather and storm damage reconstruction.
Commercial Property Damage Repair
No matter what type of facility or business you have, our commercial property damage repair can be tailored to your needs. When disaster strikes, Sante Reconstruction is ready. We prepare for the worst. Invested in the best equipment, we resolve fire damage, mold, water and flooding disasters, storm damage, and hazardous materials. We work hard to reduce losses and downtime. As a certified and insured service, we produce results within regulations. Discover how we can get you the best commercial property damage repair with a free and friendly estimate.
Griswold General Contracting
At Sante, we know a thing or two about general contracting. Our disaster reconstruction services have prepped us to create fast and smart solutions. Keeping communication open, we listen to your budget concerns and dreams. Trained and licensed, we are a fully insured option for Griswold homes and businesses. We have an extensive portfolio of successful general contracting projects. Sante Reconstruction takes pride in our work. When you need a Griswold general contractor, you can count on us to make your dreams realities.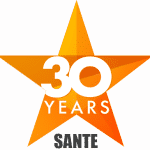 Sante Property Damage Reconstruction has built our success on our commitment to our customers. Our disaster reconstruction puts clients first by working with insurance claims for fire damage, flooding and water disasters, storm damage, and toxic mold. We create forward thinking solutions that ensure the success of any property damage reconstruction in Griswold, CT.
Contact Us


Sante Property Damage Reconstruction
100 Peters Road
Suite B
Bloomfield, CT 06002
30 Years of Damage Reconstruction Experience
Does your Griswold Home or Business have Damage?
Contact the Emergency Damage Experts @ Sante Reconstruction
Sante Damage Reconstruction
100 Peters Road
#B
Bloomfield, CT 06002
Phone: 860-216-2784
Business Hours: 24/7
CT Contractor License: 0609599