Eastford Property Damage Repair
At Sante Property Damage Reconstruction, we can transform your Eastford property damage repair needs into an opportunity. Our fast response times are top rated. For fire damage, flooding, water damage, and severe storms, we are a trusted resource. Overwhelming at times, property disaster reconstruction can be managed! Our property damage repair is available for commercial and residential clients.
Sante provides Eastford, CT with emergency disaster repair. Our 24/7 response is fast and immediate. Even during peak times, we can get on site promptly to begin property damage reconstruction. We are licensed, insured, and trustworthy. Count on us to assist with insurance claims, paperwork, and documentation. Sante is dedicated to getting our customers the property damage repair results they deserve!
Water Damage, Mold Disasters, and Fire Reconstruction
Specialists in our field, we handle every disaster property damage repair need. Our property disaster management is equipped for natural or plumbing water damage, mold disasters, severe storms, and fire reconstruction. We proudly serve commercial and residential customers. Sante Property Damage is licensed and insured. You can trust us to speedily begin property damage reconstruction. The sooner you call us, the more damage we can halt. Time is of the essence. Contact us today for comprehensive disaster reconstruction now!
Eastford Fire Disaster Repair
For homes or commercial properties, our fire disaster repair is a comprehensive reconstruction service. We halt the spreading damage. You may be facing smoke and soot, water damage, potential mold growth and more. We understand the hazards of dangerous materials burned by fire. Our fire damage repair is a full service option. From start to finish, we will be on your side. We assist with claims, documentation, and paperwork for fire damage reconstruction in Eastford. Let us get your fire disaster repair the outcome you deserve!
Water Damage Reconstruction
Sante puts our customers first! During water damage reconstruction, our communication is caring and compassionate. We work with clients to achieve goals. As a licensed and insured water damage repair service, you can have peace of mind. We finish quickly. Our results speak for themselves. With 30 years of experience, you can expect and receive the best. We know how to treat natural water flooding, sewage, leaking pipes and more. Let us comprehensively reconstruct any water damage repair needs.
Mold Damage Repair
A sensitive issue, mold damage repair demands trained technicians. Sante's professionals test mold to determine the correct treatment. We eliminate mold damage. Our specialized equipment is the best on the market. Solving the problem at the source, we control leaks, moisture, and humidity. This reduces the chance for reoccurring mold. If you need mold damage repair, we are Eastford's qualified mold damage reconstruction team. We put our client's safety and health at the forefront to ensure the success of large or small projects.
Eastford Severe Storm Damage
Severe weather leads to property storm damage reconstruction needs. As the qualified choice, we give clients peace of mind. Our licensed and insured storm damage repair handles issues like downed trees, high wind damage, tornadoes, and flooding. We can get to you quickly, even during high demand, to halt spreading damage. Sante takes pride in offering 24/7 emergency service to the area. If you need severe storm damage reconstruction, we can make it happen fast with quality workmanship!
Commercial Property Damage Reconstruction
Specialized for business needs, our commercial property damage reconstruction is licensed. We have the best equipment, manpower, and response time. Commercial fire damage, flooding, and storm damage are no match for us. We take pride in our speedy arrival to the site. Handling delicate issues like costly equipment and documents, we salvage what we can. Let us provide you with professional commercial property damage repair for the best results. We are available seven days a week, day or night for business reconstruction.
Licensed General Contractor
We are Eastford's premier general contractor! Sante has more than 30 years of experience in the area. Serving homes and commercial properties, we turn problems into solutions. Our proactive approach to general contracting projects results in speed and skilled work. You'll love our friendly customer service and free estimates. We are dedicated to craftsmanship and low costs. Let us take the stress out of any general contracting job with our professional and insured repair service.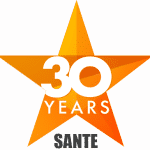 Our 30 years of experience in disaster reconstruction means the best results for you! When you're in crisis, you can count on Sante Property Damage Reconstruction. We are honest, licensed, and reliable. As an insured service in Eastford, Connecticut, you can rest easy in your choice. We reconstruct fire damage, flooding, severe storm damage, and toxic issues like mold. Let us comprehensively repair any property damage reconstruction needs today!
Contact Us


Sante Property Damage Reconstruction
100 Peters Road
Suite B
Bloomfield, CT 06002
30 Years of Damage Reconstruction Experience
Does your Eastford Home or Business have Damage?
Contact the Emergency Damage Experts @ Sante Reconstruction
Sante Damage Reconstruction
100 Peters Road
#B
Bloomfield, CT 06002
Phone: 860-216-2784
Business Hours: 24/7
CT Contractor License: 0609599