Chaplin Property Disaster Reconstruction
Sante Property Damage Reconstruction is Chaplin, CT's licensed and insured reconstruction service. Get your structure back on its feet faster! Whether you have a home or commercial property, our disaster reconstruction handles natural disasters, fire damage, water and flooding, and toxic mold. Our professional team is always ready for the worst. Don't hesitate to contact us today to resolve small or major property damage.
Property disasters can be devastating to families and businesses. In the aftermath, you may be wondering what to do. Time is of the essence. The sooner you call a professional property damage repair service, the better. We can halt the spreading damage to save you time and money. Sante works with insurance claims to get you the disaster reconstruction you deserve!
Fire Damage, Toxic Mold, and Water Damage Repair
For homes and businesses, our disaster reconstruction is a certified choice. Sante handles major issues like fire damage, toxic mold, and water damage repair. We know how to resolve downed trees, structural problems, smoke and soot and more. Fully outfitted, our teams have access to the latest equipment and trainings. When we arrive, we immediately assess the situation to discover the best strategies. Working with property owners, Sante discovers property damage solutions that you'll love to live with daily. Let us get you back on your feet with our licensed repairs for fire, mold, water and flooding, and storm damage.
Chaplin Fire Damage Reconstruction
Fire damage is devastating to homes and commercial properties. In the aftermath, smoke and soot spread quickly. Emergency water damage may be impacting the property. Sante Reconstruction is an expert in fire repair services. We utilize the newest equipment to resolve lingering issues like soot and water. Our 30 years of experience have prepared us to act quickly and professionally. We offer the highest levels of fire damage reconstruction to Chaplin, Connecticut. Emergency fire damage reconstruction is available 24/7.
Flooding & Water Damage Repair
Fast and invasive, water damage is a complex problem that must be managed professionally. Our water damage repair is designed to handle the unique issues of natural flooding, broken pipes, sewage, and flooded basements. We know how to eliminate water damage. After flooding, you won't be left facing mold and bacteria growth. We sanitize homes and commercial businesses. Let us fully resolve your water damage repair needs with fast and friendly service! Sante's free estimates are always available for large or small jobs.
Mold Damage Reconstruction in Chaplin
Toxic mold is a major health hazard. If you see or suspect mold, you must act quickly. Our expert testing services identify the type of mold your property has fast. This allows us to correctly treat mold damage. Sante's trained technicians identify the source of the mold and eliminate moisture and humidity. This means that after we've left, mold growth won't return. Our mold damage reconstruction in Chaplin is the licensed and insured service for residences and commercial properties.
Storm Damage Repair & Reconstruction
Sante comprehensively reconstructs storm damage! Experts in our field, we get on site quickly and act. Our skilled staff is outfitted with the latest tools for issues like downed trees, flooding and water damage, high winds and debris, and winter weather. We are licensed and insured to protect you! Customers can count on our professionalism and compassion during disaster storm damage repairs and reconstruction. When you need us, we can reach you even during peak demand. Call us 24/7 for expert storm damage reconstruction.
Commercial Property Damage Services
Tailored to the needs of businesses, our commercial property damage services are licensed. Sante Property Damage Reconstruction has more than three decades of experience in Chaplin, CT. Our business reconstruction handles commercial fire damage, flooding and water, toxic mold, and storm damage. No matter what you are facing, we can handle it. Sante's qualified technicians are outfitted with the best tools, trainings, and certifications. We work with insurance companies to discover the best solutions for any commercial reconstruction project.
Chaplin General Contracting
Does your commercial property or home need general contracting services? We can help! Sante Reconstruction is a licensed and insured general contractor. Personalizing our plans to you, we create solutions you'll love! Cost effective and committed to craftsmanship, we are a trustworthy resource for Chaplin, CT. With 30 years of experience, you can rest assured your project is in good hands. Contact us today for a free general contracting estimate.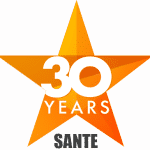 Sante Property Damage Reconstruction is committed to our Chaplin, CT customers! Whether you have a home or business, our residential and commercial property damage repair is top rated. Our 24/7 disaster reconstruction means we can get to you quickly and stop the damage from spreading further. We work with insurance companies to get you the property damage reconstruction you deserve!
Contact Us


Sante Property Damage Reconstruction
100 Peters Road
Suite B
Bloomfield, CT 06002
30 Years of Damage Reconstruction Experience
Does your Chaplin Home or Business have Damage?
Contact the Emergency Damage Experts @ Sante Reconstruction
Sante Damage Reconstruction
100 Peters Road
#B
Bloomfield, CT 06002
Phone: 860-216-2784
Business Hours: 24/7
CT Contractor License: 0609599