Canterbury Property Disaster Repair
Sante Property Damage Reconstruction is Canterbury's premier disaster repair service. We have the latest technology you need to reduce downtime, labor costs, and stress! Our trained technicians are on hand 24/7 to arrive at the site. When it comes to disaster reconstruction, time is of the essence. Sante stops the damage from spreading further to save you stress and expense.
Licensed and insured, we are an experienced team. Our more than 30 years in the industry have taught us how to act quickly with quality work. On standby, Sante's technicians can reach you even during peak demand times. When you partner with a professional, you can count on our craftsmanship and care.
Water Damage, Fire Disasters, and Mold Reconstruction
Serving the whole of Canterbury, CT, we are an expert disaster repair service. Handling water damage, fire disasters, mold reconstruction, and storm repair, we have three decades of experience. Our top rated team is licensed and certified. When you are in crisis, we are ready to act. Sante Reconstruction provides results you'll love to live with. We discover the best plan for you by working with insurance claims. We'll get on your side and stay there. Whether you have a residence or commercial building, our property damage reconstruction is the best choice in the area.
Fire Damage Repairs
Rebuilding after a fire can be daunting. Property owners will be dealing with spreading smoke, soot, and emergency water. If your home or business is damaged by fire, it is essential to act quickly. Smoke and soot can be contained. At Sante Reconstruction, we have the know-how to get on site and act fast. We work with insurance companies. Providing documentation, we ensure you'll get your residence or business where you want it to be! Contact us today for a free fire damage repair estimate.
Water & Flooding Damage
During a water and flooding damage crisis, we will be by your side. Trained technicians are available now to halt water damage. Comprehensively working, our step by step strategies are smart solutions for water damage repair. Whether you are impacted by natural flooding or plumbing breaks, we can help. Our specialized equipment eliminates issues like humidity and moisture. Down the road, you won't discover mold, bacteria and other hazards. At Sante, we act fast for Canterbury water damage reconstruction.
Mold Elimination
Mold is a difficult and dangerous problem. Unless solved at the source, it will return. Moisture and humidity feed mold causing an overgrowth. We eliminate the problem. Our mold damage elimination ensures health and safety while we work. With expert testing, we determine the type of mold you have in your home or commercial property. Sante Reconstruction uses zero scare tactics when it comes to mold damage repair. Contact us for a fast and friendly free quote today.
Canterbury Storm Reconstruction
During severe weather, your building may be impacted. Our Canterbury storm reconstruction is the best available. Fast and friendly, we can reach you during the highest demand. Sante's technicians have access to the best equipment. This reduces downtime and costs. Downed trees, high wind damage, and flooding are eliminated from the property. We provide storm damage claims assistance and documentation. By working with insurance companies, we discover the best solutions for your project. Sante is available 24 hours a day, seven days a week for storm repair and reconstruction.
Commercial Property Damage
At Sante, our first priority is our customers. Our commercial property damage reconstruction provides expert help in a crisis. We are licensed and insured. Backed by 30 years of experience, we know how to work quickly with quality workmanship. If you need commercial property damage repairs, we can get you back to business fast. Our commercial disaster reconstruction handles hazardous materials, toxic mold, fire damage, flooding, and severe weather damage. Sante's step by step process creates smart and cost effective business repairs for you!
Canterbury General Contracting Services
Our general contracting services encompass a broad range of repair and reconstruction needs. Sante Reconstruction is available for homes and commercial businesses. Fast and friendly, we offer free quotes. Whether your contractor project in Canterbury is large or small, we will make it a priority. Our skilled technicians are insured and certified. When you collaborate with Sante, we can offer you craftsmanship and cost effective solutions. Call us today for an easy to understand general contracting estimate.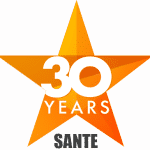 Providing professional disaster repairs, Sante Reconstruction is a leader in the Canterbury, CT community. Step by step, we reconstruct property damage from fire disasters, flooding, severe weather, and toxic mold and materials. Our 24/7 service options mean we can get on site quickly. When it comes to your home or business reconstruction, you will never regret partnering with a professional.
Contact Us


Sante Property Damage Reconstruction
100 Peters Road
Suite B
Bloomfield, CT 06002
30 Years of Damage Reconstruction Experience
Does your Canterbury Home or Business have Damage?
Contact the Emergency Damage Experts @ Sante Reconstruction
Sante Damage Reconstruction
100 Peters Road
#B
Bloomfield, CT 06002
Phone: 860-415-4251
Business Hours: 24/7
CT Contractor License: 0609599